Hunting down Minecraft texture packs to spruce (or oak) brand new worlds? You've broken down the last blocks to find a treasure hoard of choices, as we've piled together the best Minecraft texture packs to sort through.
Best of Minecraft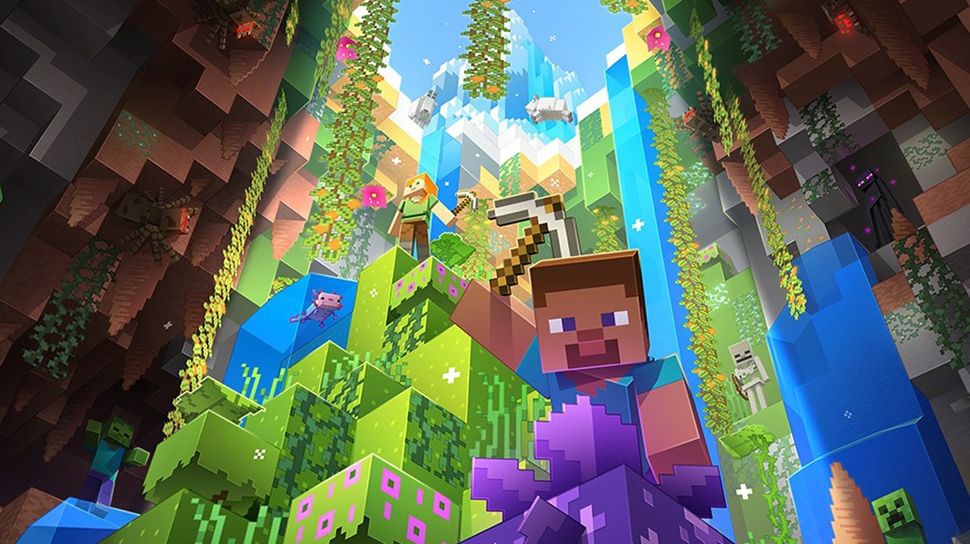 Minecraft update: What's new?
Minecraft skins: New looks
Minecraft mods: Beyond vanilla
Minecraft shaders: Spotlight
Minecraft seeds: Fresh new worlds
Minecraft texture packs: Pixelated
Minecraft servers: Online worlds
Minecraft commands: All cheats
While they've technically changed names to resource packs, they're still the speediest path to a fresh new Minecraft style. Fortunately installing Minecraft texture packs is still as easy as making your first crafting table. Just follow along with our brief guide below and in no time at all you can be experimenting in a fresh new block wonderland.
The majority of packs on this list are for the Java Edition of Minecraft. For anyone using Bedrock Edition, there are a few custom textures available through the Minecraft Catalog, so make sure to browse those if you're looking for Bedrock options. For any the packs on the list that have a Bedrock version available, they've been marked so you know when to take a look.
With Minecraft 1.20 here and settled, we're still in hurry up and wait time. All the texture pack creators are locked down in the mines feverishly toiling on updates for their packs, so it's wise to settle in for a wait. With all the new stuff—from bamboo blocks to bookcases, hanging signs, and cherry blossom forests—plus the new Minecraft camel pals and the community voted Minecraft sniffer to deal with, texture pack designers are going to break countless pickaxes trying to keep up. With Minecraft 1.20 live we're actively updating the list for 1.20 compatibility, and tracking as each texture pack gets a makeover. So whether you're browsing new packs for a shiny new Minecraft world or testing out packs to see if one is a perfect fit for an old favorite world, here's an overflowing chest of choices for upgrading your visual diamonds into netherite—with no trips into the nether needed.
How to install Minecraft texture packs
Download the texture pack (It may come as a .Zip file. If so, don't extract it).
Start Minecraft and click 'Options'
Next click 'Resource Packs'
Now click on 'Open Resource Packs folder'
From here, drag the texture pack file into the folder
The texture pack should now appear in the list of usable add-ons
What's the difference between texture packs and resource packs?
As far as most people need to be concerned, there's no difference between a texture pack and a resource pack. If you do want a bit of Minecraft history though, Texture Packs are actually the deprecated system for adding new textures to Minecraft. All of the packs you'll find on this list are technically Resource Packs, the new system that allows you to add all sorts of custom assets to Minecraft like animations, fonts, sounds, and more, not just textures.
Minecraft default style texture packs
If you want to freshen up your Minecraft experience without getting acquainted with an entirely new look, a texture pack that's inspired by the game's default blocks is the way to go. These texture and resource packs often use higher resolution files than standard Minecraft but aim to keep the same style and feel.
Faithful Pack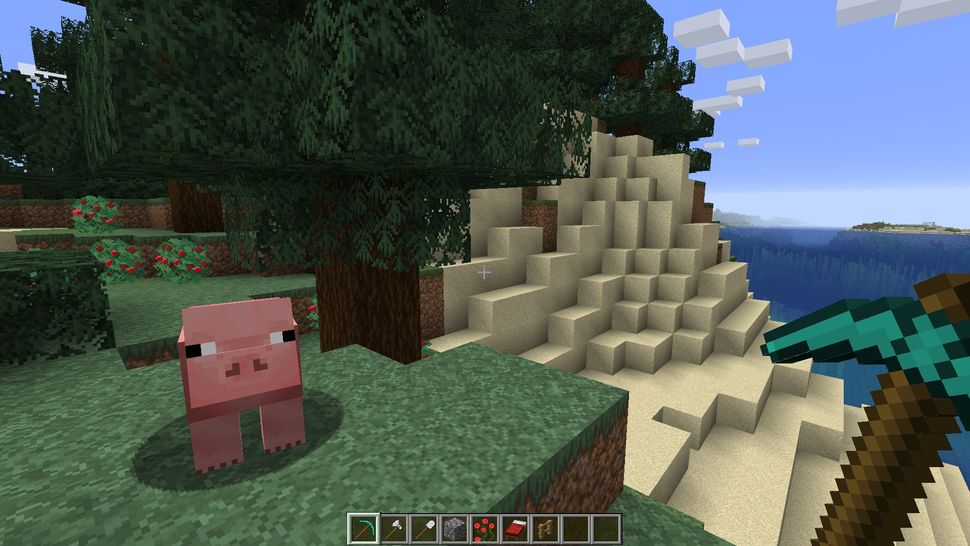 Version: 1.18 | Resolution: 32x32 | Faithful
Wait, isn't that just regular Minecraft? Nope, but it's no surprise you'd get them confused. The Faithful Pack doubles the resolution of Minecraft's textures while staying true to the source material. If you want a slightly refreshed look for Minecraft without straying far from the original, Faithful is the way to go.
Clarity
Version: 1.20 | Resolution: 32x32 | CurseForge (Bedrock available)
Clarity is a midpoint between a vanilla-style texture pack and an HD reimagining. While all its handmade textures have additional levels of detail, that increased fidelity doesn't come at the cost of losing the original spirit of Minecraft's aesthetic. The sheep look a little more sheeplike. Villagers have a bit more shading on their noses. But it's the Minecraft look you love—just with a bit more substance to it.
Depixel
Version: 1.19 | Resolution: 32x32 | Polyflore (Bedrock available)
Depixel is another double resolution texture pack that aims to stick close to Minecraft's original. It does take artistic license in places, like with that skeleton's slightly spookier face, but it does generally stay quite true to classic Minecraft. Consider this just one step past the Faithful Pack on the vanilla-to-stylized scale.
Bare Bones
Version: 1.20 | Resolution: 16x16 | Planet Minecraft (Bedrock available)
Bare Bones offers the answer to the question "do we really need leaves?" and that answer is "nah." This is another default-inspired pack, though this one takes some extra creative liberty by stripping down the default textures to an even more basic level. It's full of flat colors without any extra shades wasted on silly things like the illusion of texture. It's straightforward and to the point.
JustTimm's Vanilla Additions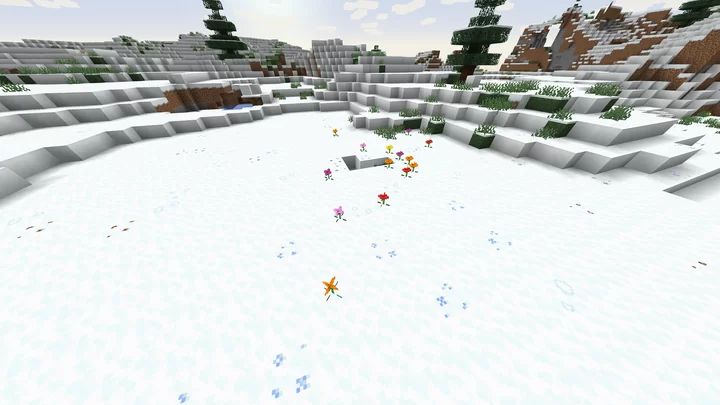 Version: 1.20 | Resolution: 16x16 |Planet Minecraft
At first glance, Vanilla Additions doesn't appear to change much, but the magic is in the details. This pack is designed to maintain the original look of Minecraft while adding smaller things that liven it up with more variety. More varied mods, textures that change depending on the biome, and more dynamic UI. If you like how Minecraft looks already, this just makes it a bit better.
Minecraft realistic texture packs
If you want exceptionally-detailed textures for your 3D block worlds, some creators have made texture packs with resolutions of 512 pixels (or more). These are the most realistic Minecraft texture packs around. Some HD texture packs require using Optifine and most recommend using a shader pack for ultimate beautification. You can pick your favorite from our list of best Minecraft shaders.
There are a lot of work-in-progress HD texture packs out there, some of which you'll have to pay to get the complete versions of. We've included the best free options here for you, but if you're dedicated to the HD life, you may also want to keep an eye on Stratum and Realistico.
LUNA HD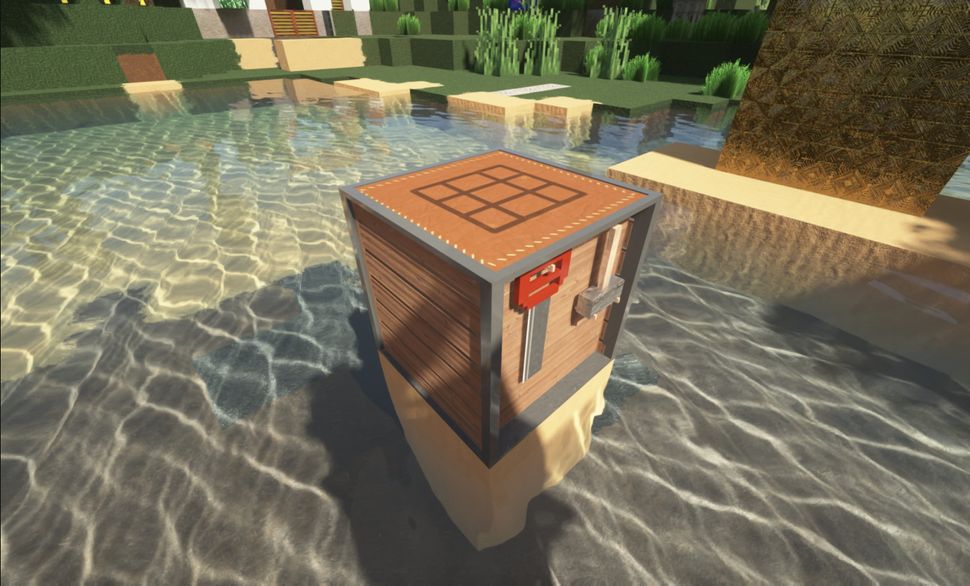 Version: 1.20 | Resolution: 512x512 | Luna
LUNA HD is one of the best realistic texture packs for Minecraft. To get access to the high-end packs you'll need to sign up to the team's Patreon, you can download the 32x pack as a taster and then sign up for higher resolutions.
LB Photo Realism Reload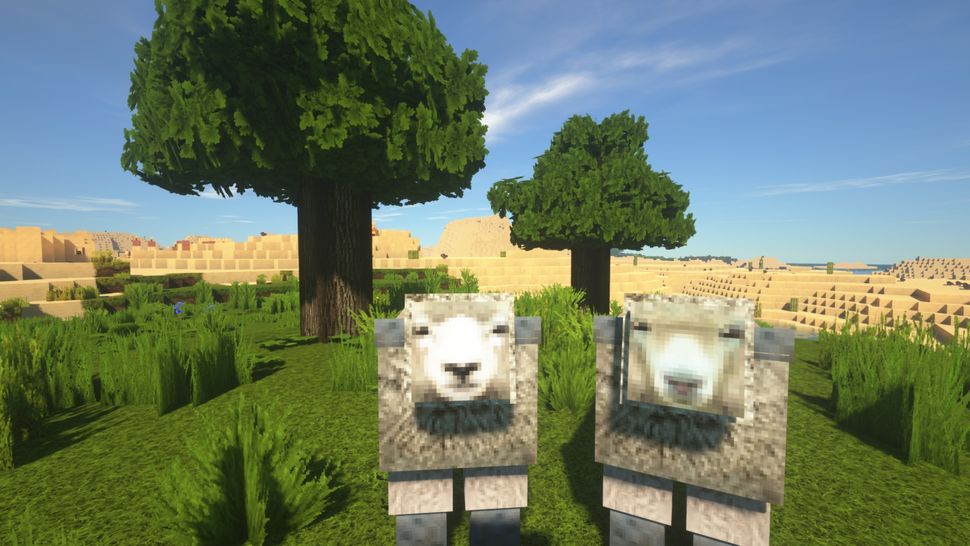 Version: 1.19.2 | Resolution: 512x512 | CurseForge (Bedrock available)
LBPR may be the best all-around HD texture pack choice thanks to the years of work and history from various artists that it's been built on. Animals, villagers, ores, trees, and terrain are all represented in high resolution textures with some stylistic choices that deviate from the vanilla look.
RTX Ray Tracing Pack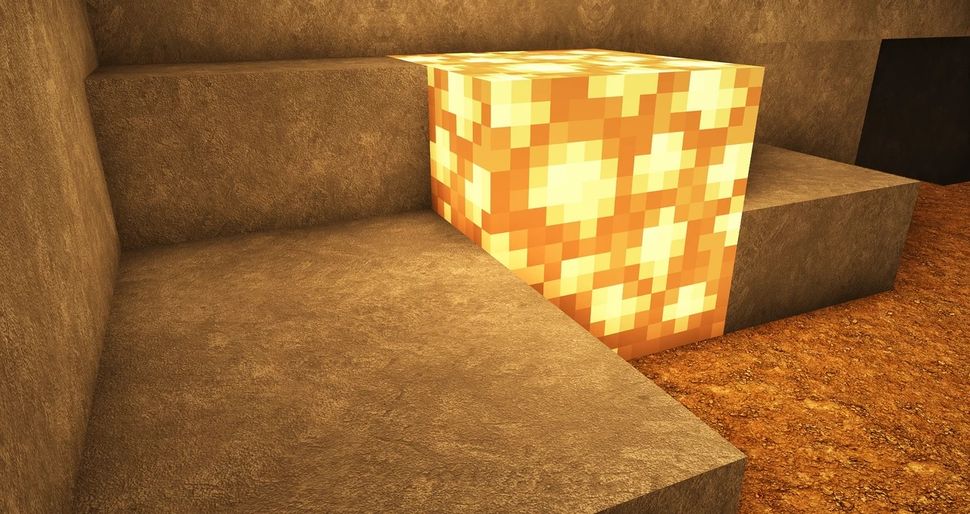 Version: 1.17.1 | Resolution: 1024x1024 | Planet Minecraft
Don't worry, this texture pack doesn't actually require an RTX-capable graphics card. This is a set of textures originally made by RazzleBerries with Nvidia to show off their Minecraft RTX mode for Minecraft Bedrock. It's been converted to Java edition by Arkadya. This isn't a full texture set, only including some bricks, concrete, planks, and a few other blocks. You probably won't be playing in survival with it on, but it's neat to use for screenshots!
Misa's Realistic
Version: 1.20 | Resolution: 64x64 | Curseforge
One part medieval and one part old school PC games, the look of Misa's Realistic is something to behold, especially given it's been around for over a decade and counting. Just be aware, Misa's Realistic does rely on Optifine and BSL Shaders to function properly, so you'll need a decent computer and the time to fiddle with settings for things to work properly without being a slideshow, but the iron golem alone is worth checking it out.
Minecraft PvP texture packs
Minecraft PvP texture packs are a bit different from the usual resource packs. Unlike other visual overhauls that prioritize a certain look, a PvP texture pack has different goals. Many PvP packs will be lower resolution to make sure your performance and FPS stay as high as possible. You'll also find that PvP texture packs focus on reticles that are easy to see, making swords smaller so they don't block as much of your view, and helping distinguish between ore blocks better. The PvP packs down below each do most of those things, but if you want a quick boost to your PvP play you can try out smaller additions like Short Swords, Clear Hotbar, and Clear GUI.
TimeDeo 2k
Version: Unlisted | Resolution: 16x16 | PvPrp
TimeDeo 2k is an old community favorite PvP texture pack. It now has a revamped version created by Finlay, too. TimeDeo 2k has very high contrast colors, meaning you won't have any trouble distinguishing between armors, weapons, and different ores at a glance. Its open style reticle is easy to spot at the center of your screen for games that require a lot of bow shooting.
Bombies 80k
Version: 1.7.10+ | Resolution: 16x16 | PvPrp
Bombies 80k is the latest pack from another frequent PvP texture pack maker, Tory. It has a bright, almost pastel look for its metal armor and tools that make them stand out, along with ore borders to help you spot resources quickly. For extra visibility, you can also grab the short swords version. Bombies 80k also has some really pretty custom skies. Those probably won't help you in PvP, but they're quite nice!
Colb's PvP Packs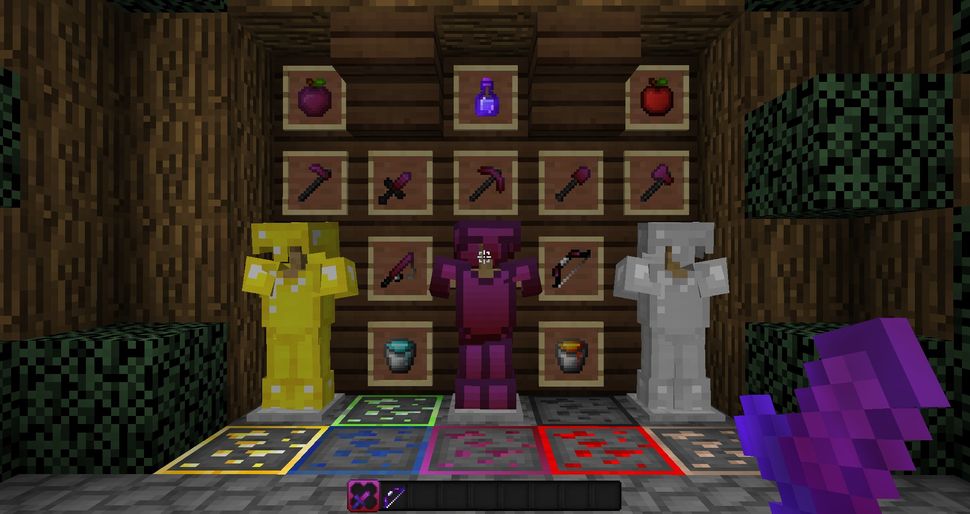 Version: 1.8.9+ | Resolution: 16x16 | Planet Minecraft
Colb has a ton of PvP texture packs but Dragonfruit was a long time favorite. There are a lot of other variations, based on different fruits (and gems), which determine the color that your diamond tools, armor, and ores will be. All of Colb's packs are all technically made for version 1.8.9, so Minecraft will warn you that they aren't compatible with newer versions. Don't worry, you can still use them just fine.
Aluzion
Version: 1.18 | Resolution: 16x16 | Planet Minecraft
Aluzion is a more cartoony-style pack with some bold colors that are great for visibility. It makes the patterns on ores more orderly and uses more big chunks of color instead of the shading on Minecraft's default textures. Chunky outlines on different armor styles help with spotting other players too. Aluzion also uses a shorter sword style to help you see during combat.
Minecraft medieval texture packs
These stylish texture and resource packs take lots of artistic liberty with Minecraft's blocky canvas. Medieval texture packs can turn your Minecraft worlds into fantasy playgrounds worthy of your best castle and village builds.
John Smith Legacy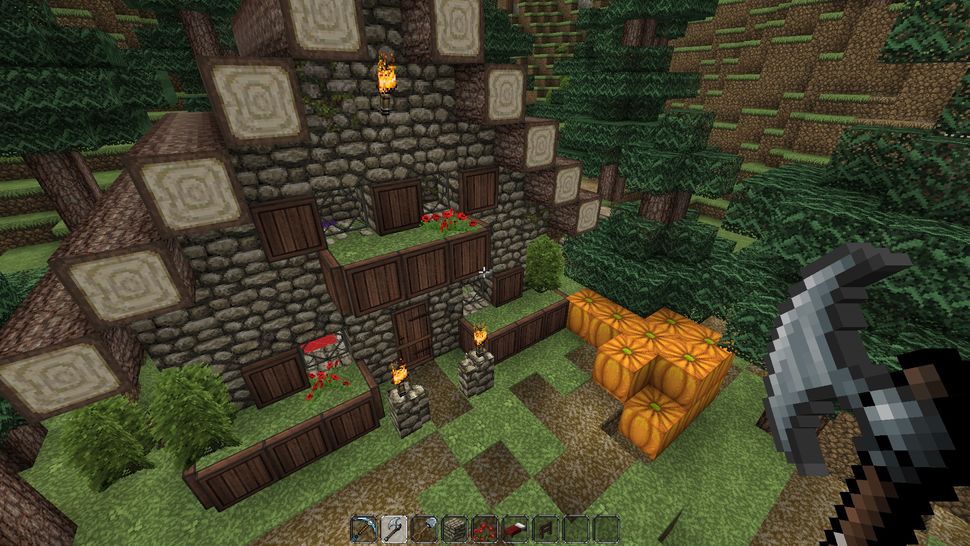 Version: 1.20| Resolution: 32x32 | John Smith Legacy (Bedrock available)
We couldn't go without mentioning arguably the best medieval pack out there for Minecraft. Whether you're looking to build a castle with a sprawling courtyard or fancy creating a western theme park with killer robots, the John Smith pack has all that and more. This pack has become the go-to staple for many players, and if you happen to find yourself looking on YouTube for build guides, it's likely this is the pack you'll see used.
Dokucraft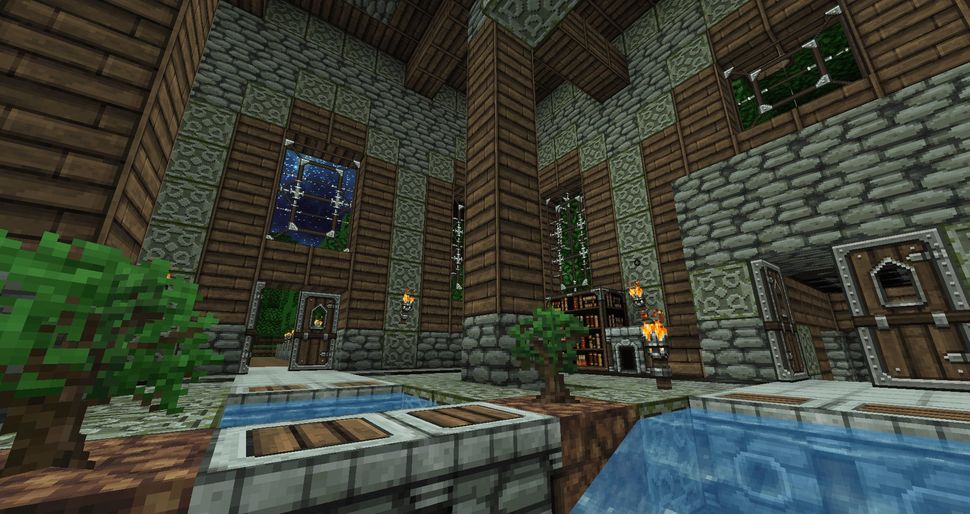 Version: 1.20 | Resolution: 32x32 | DokuCraft (Bedrock available)
Dokucraft is a longtime popular Minecraft texture pack for its medieval fantasy RPG style. It's exploded into several equally interesting variations that are all worth giving a try. Up above is the standard Dokucraft Light but there's also the slightly more fantastical Dokucraft High and exceptionally fantasy-inspired Dokucraft Dwarven.
Chroma Hills
Version: 1.19 | Resolution: 128x128 | Chroma Hills
Chroma Hills is another RPG-style medieval texture pack that's in a higher resolution than some other options, giving it a slightly more realistic feel.
Mythic
Version: 1.20| Resolution: 32x32| CurseForge
Mythic has a very dark fantasy vibe to it, even more than Dokucraft's darker versions or John Smith. Just look at that witch's tongue, seriously. Its other mobs and weapons and armor also have a very gritty medieval feeling to them with an edge of steampunk too.
JoliCraft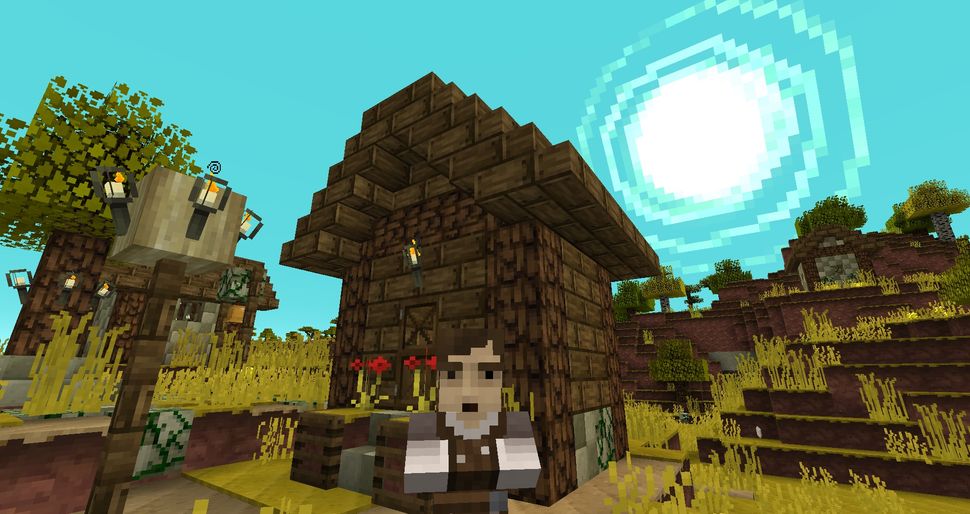 Version: 1.20 | Resolution: 16x16 | JoliCraft (Bedrock available)
Jolicraft is a cute and whimsical medieval texture pack with a sort of storybook quality to it. With its yellowish hue and paper-y menus and a sun that looks like a painting, it's definitely an even craftier version of Minecraft.
Minecraft cute texture packs
As if Minecraft weren't adorable enough, these cute texture packs turn the sweet up to 11. The cutest Minecraft texture packs often have bright, simple colors that are a joy to look at. Some of them are just super, super pink. Here are some of the best cute Minecraft texture packs out there.
Woodpecker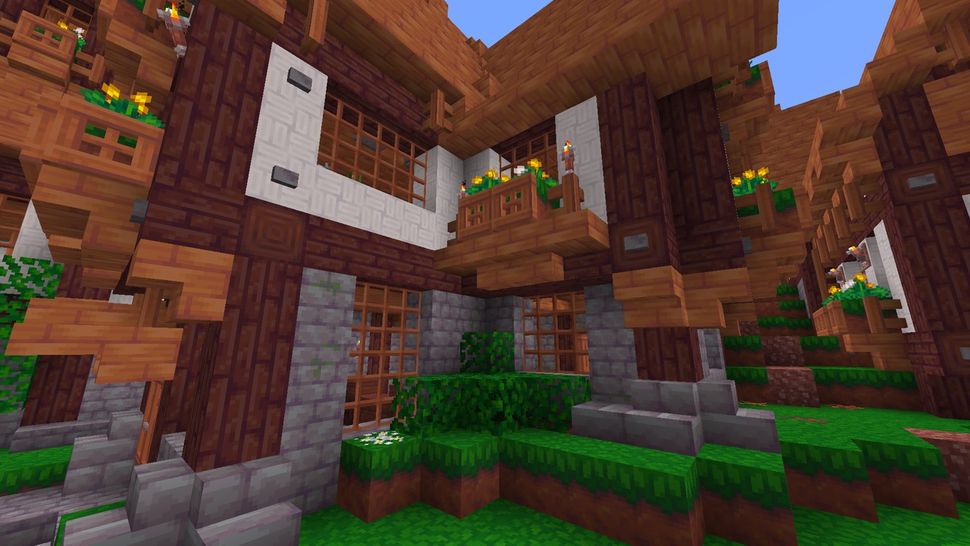 Version: 1.19 | Resolution: 16x16 | Planet Minecraft
This super cute pack is full of bright colors and has a slightly medieval theme. It's a great option for players who want something just a little softer than other medieval style texture packs. It also has randomized textures for some blocks, such as stone and wood planks to add a bit of variety to your world.
Splotch
Version: 1.20 | Resolution: 8x8 | CurseForge
Splotch leads with bright and simple colors palettes, keeping things light on your system, cute, and easy to read. The simplicity and brightness has a charm all its own, and Splotch serves it up on a cute little 8x8 napkin.
Dandelion X
Version: 1.20 | Resolution: 16x16 | CurseForge
Dandelion X is a smooth looking pack designed around unified color schemes. It's here to deliver the perfect amount of light and color while maximizing the comfy and cute of your build.
Pastel Craft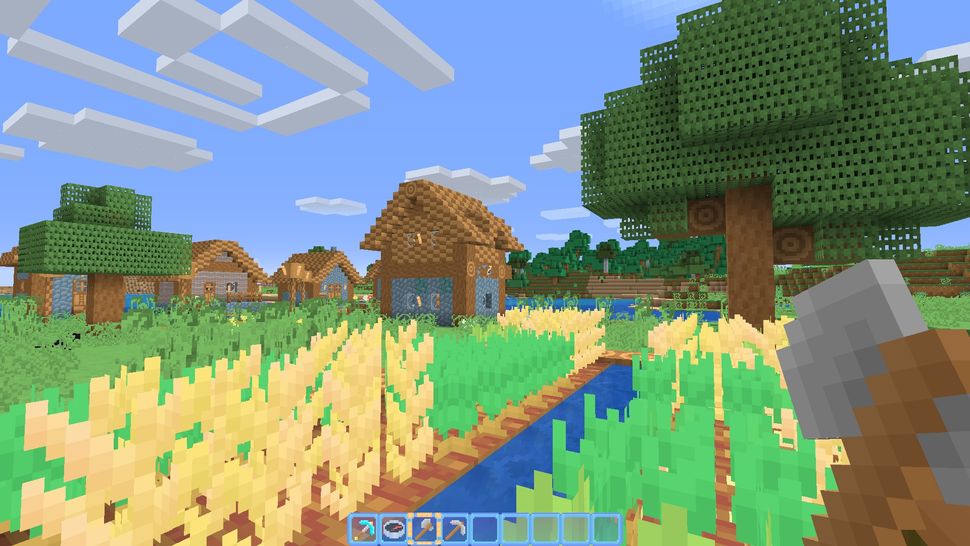 Version: 1.19 | Resolution: 16x16 | Planet Minecraft (Bedrock available)
Just look at those flat, pleasant textures. Pastel Craft adopts an exclusively pastel color palette, as you'd expect, and the results are pretty magical.
Candycane Craft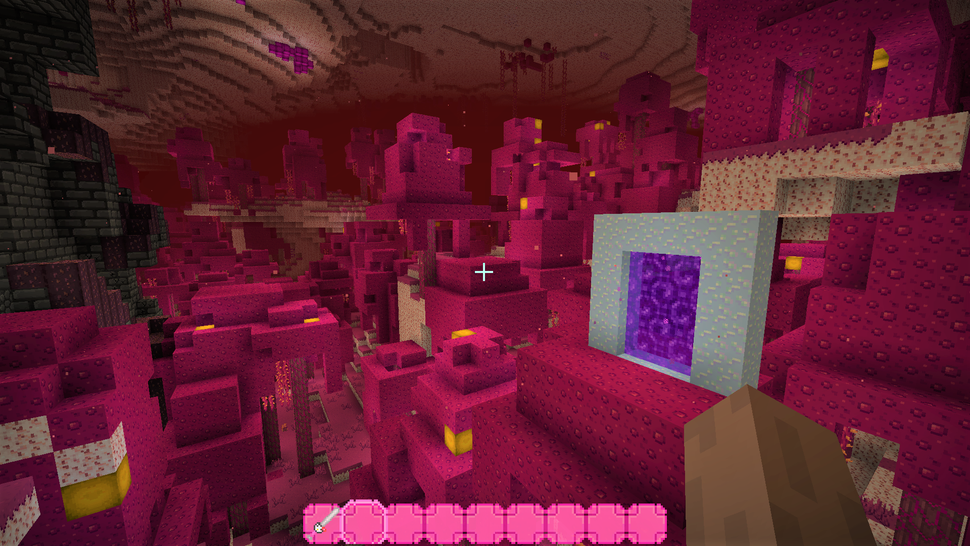 Version: 1.19 | Resolution: 16x16 | Planet Minecraft
The resource pack formerly known as "Minecraft but make it cute✿" is a collection created by aricrossingww of their own texture packs placed together with some other community-made packs. The result is an ultra-adorable, pastel dream world that's so cute it even transformed Minecraft's hellish Nether into a pink kawaii paradise.
Minecraft themed texture packs
If you want to really mess around with your Minecraft experience, these themed texture packs make Minecraft look like it belongs in a totally different universe.
MineBricks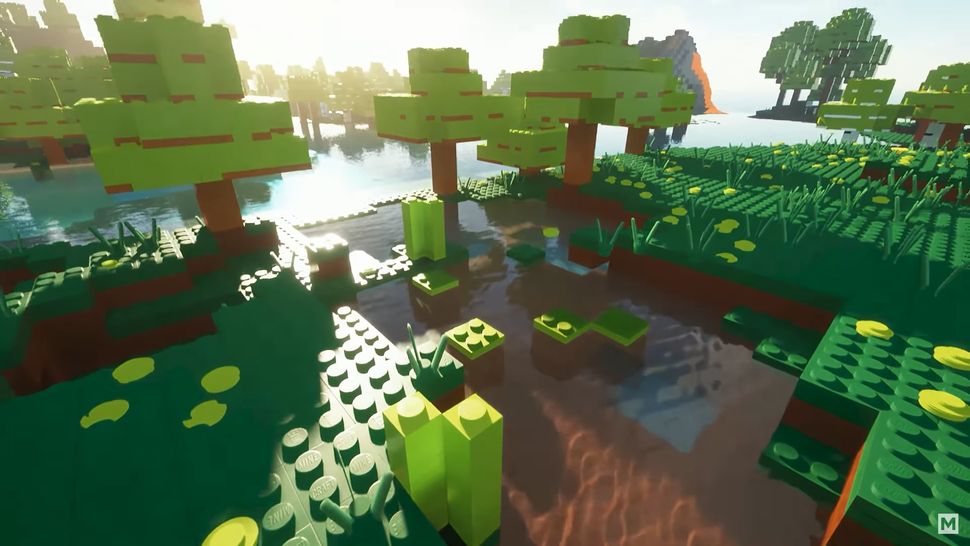 Version: 1.19 | Resolution: 128x and 256x | MineBricks
MineBricks, created by Macio6 Productions, is a texture pack that turns Minecraft's classic blocks into Lego bricks. Minecraft and Lego have joined forces in the past to create official physical sets, but the idea that you can now turn your in-game creations into Lego parts with this texture pack is awesome.
MS Painted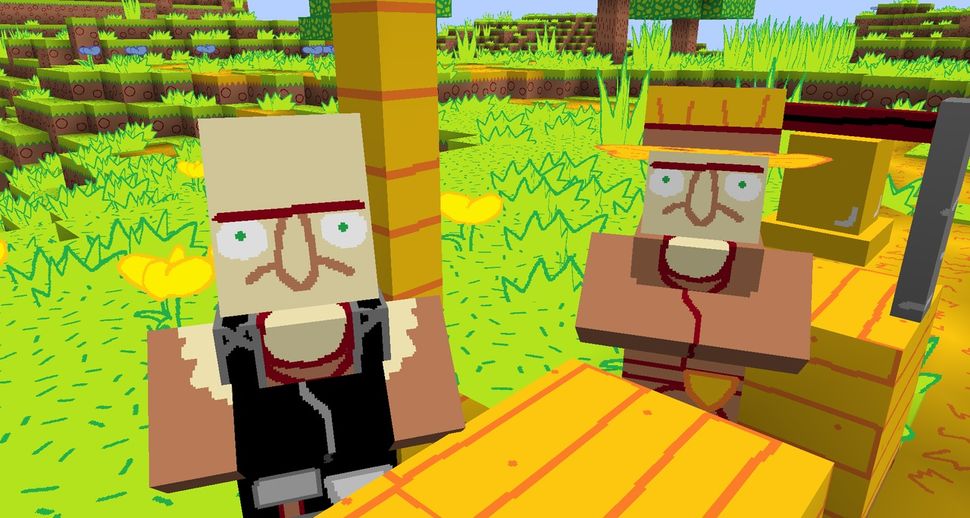 Version: 1.20 | Resolution: 128x128 | Planet Minecraft
This Minecraft texture pack might look ugly, and maybe it is, but that's what makes it so wonderful. As its name implies, it was created using Microsoft Paint and a mouse. It's undeniably silly, but it totally takes effort to make something so intentionally inelegant without making it painful to look at.
Retro NES
Version: 1.20 | Resolution: 16x16 | Planet Minecraft (Bedrock available)
Minecraft evokes that feeling of 8-bit nostalgia that all of us over a certain age are susceptible to. With the Retro NES pack, you can turn the clock back and relive your youth. It's a little hard on the eyes but it sure is fun. Now you just need to get to the Nether and turn the whole place into one big Bowser fortress.
Wind Waker Edition
Version: 1.19 | Resolution: 16x16 | Planet Minecraft
For even more Nintendo flair, the Wind Waker pack harkens to the Zelda game whose style is probably most compatible with Minecraft. It's an extremely bright and colorful pack that riffs on Wind Waker's cartoony style. Most often it will feel like any other stylized Minecraft texture pack, but the villagers and mobs have very Zelda-inspired colors and designs that are a nice reminder of its roots.