Safe to say TSMC's upcoming 3nm node is critical for PC gaming. It's what we're all relying on for the next round of yet more powerful graphics cards late next year. The good news is that it's back on track after a bit of a wobble.
TSMC's latest 3nm tech relies on complex multi-patterned Extreme Ultraviolet (EUV) lithography and was originally due to go into volume manufacturing in the second half of last year. In the event, that didn't happen until right at the end of 2022 in December.
Okay, the immediate impact of that delay on PC gaming was slim to none. The most obvious casualty was Apple's plans for its iPhone and new Apple-silicon Macs. The iPhone 14 Pro had to stick with 5nm for its new A16 SoC, which was only a very minor step on the A15 for that reason.
The new M2 series of Mac chips has been a disappointingly modest upgrade over the M1 family, again very likely due to the delay in the 3nm node.
But it was a slightly worrying time for the PC as increasing reports of TSMC's troubles with 3nm emerged. Would it turn into an Intel 10nm-scale disaster. Lest ye have forgotten, Intel was stuck on 14nm for roughly five years as it struggled to get its new 10nm production node working.
In TSMC's latest conference call with investors (opens in new tab) (via Anandtech (opens in new tab)), CEO C. C. Wei confirmed that 3nm was in production and would begin making a substantial contribution to the company's revenues later this year and would indeed ramp faster than its 5nm node when that came on stream in 2020.
"Sizable N3 revenue contribution, we expect to start in third quarter '23 and N3 will contribute mid single-digit percentage of our total wafer revenue in 2023. We expect the N3 revenue in 2023 to be higher than N5 revenue in its fourth year in 2020," Wei said.
We PC enthusiasts are not, however, entirely out of the woods when it comes to relying on 3nm for the next generation of GPUs. The 3nm node that TSMC is currently scaling, known as N3B is a very specific, ultra-high-density technology that could well end up being exclusive to Apple.
Almost certainly, it won't be used by AMD, Nvidia or indeed Intel for any next-gen CPUs. Instead, TSMC is working on a revised 3nm called N3E which is the one that's going to be on Nvidia and AMD's radar where GPUs are concerned. That isn't due to go into full scale production until the second half of next year, however, and is therefore largely unproven.
However, the whole point of N3E is to be easier to manufacture. Where N3B is an ultra-complex process 24-layer multi-pattern EUV process, N3B is a simpler 19-layer single-pattern technology.
The result is that N3B offers 1.7x transistor logic density versus 5nm, while N3E only manages 1.6x scaling. That's still a very healthy scaling factor and, what's more, N3E is claimed to use less power and clock higher than N3B.
Your next upgrade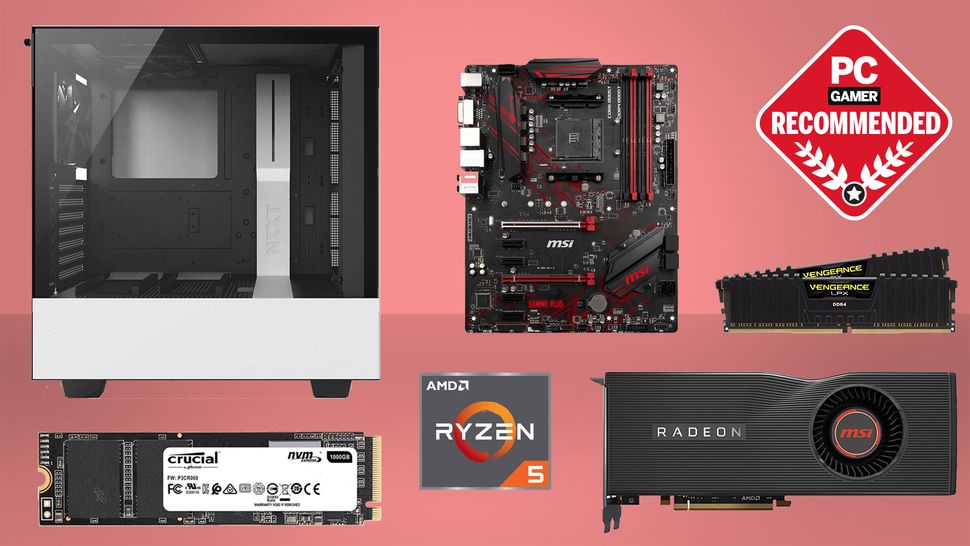 Best CPU for gaming (opens in new tab): The top chips from Intel and AMD
Best gaming motherboard (opens in new tab): The right boards
Best graphics card (opens in new tab): Your perfect pixel-pusher awaits
Best SSD for gaming (opens in new tab): Get into the game ahead of the rest
Looking further out, in December Wei said that TSMC's follow up to it 3nm tech, N2, was on track for volume production in 2025 implying that we should be able to relying on another node shrink for yet another generation of GPUs.
According to the usual GPU two-year cycle, that would mean something along the lines of an RTX 60-series from Nvidia and AMD RX 9000 family on 2nm in late 2026. After that, it all becomes highly speculative.
Of course, as Nvidia proved with its RTX 30-series, TSMC isn't quite the only game in town when it comes to knocking out GPUs. Nvidia went with Samsung's 8nm tech that time around while AMD stuck with TSMC and its 7nm tech.
While most observers judged Samsung 8nm substantially inferior to TSMC 7nm, there's no question it was good enough to make the likes of the RTX 3080 and RTX 3090 cards. Recently, Samsung described yields from its own 3nm process as "perfect" (opens in new tab).
If that's a bit like awarding your own movie an Oscar, it at least bodes well for chip production generally. Samsung's 3nm node is once again not thought to be as dense or efficient as TSMC's 3nm tech. But it could still be a viable alternative.
Anyway, as things stand the prospects for PC gaming performance really do look rather good through at least 2026 and another two full generations of graphics cards. And that has to be good news. How much any of this will help with silly graphics card prices, on the other hand, is a little harder to say.