Almost every gaming headset I've had the pleasure of wearing has had a pretty poor quality microphone. They're mostly fine for game chats and yelling at your friends, but the second you want your voice to sound good they can get in the bin. Your average gamer probably doesn't mind too much, and would definitely rather their headset delivers great sound and maybe forgoes the mic quality for a cheaper price. But there's a reason most streamers, podcasters, and content creators of many stripes will have a dedicated desk mic for those higher quality recordings.
Even our absolute favourite gaming headsets fail to go toe-to-toe with an ok quality desktop microphone. It's actually kind of weird given how good lapel mics are, and considering casting headsets exist. Still, this gaming headset truth leaves most creators of content having to fork out for two devices. Audio Technica's new ATH-M50xSTS StreamSet headset says hell no to that, spend all that money on me instead.
The ATH-M50xSTS StreamSet isn't exactly a budget headset coming at $229/$AUD399/£169 but in no way is that the aim. It's absolutely a high-end closed back headset.
That price shows in its build quality. It sports a strong yet flexible build with fully rotating and folding earpieces with swappable pads for comfort. Though mostly plastic, the build is sturdy and the silver metal flourishes look great on the overall mat black design. It's the kind of look that when other people are wearing it, I assume the music they're listening to is better than mine.
ATH-M50xSTS StreamSet specs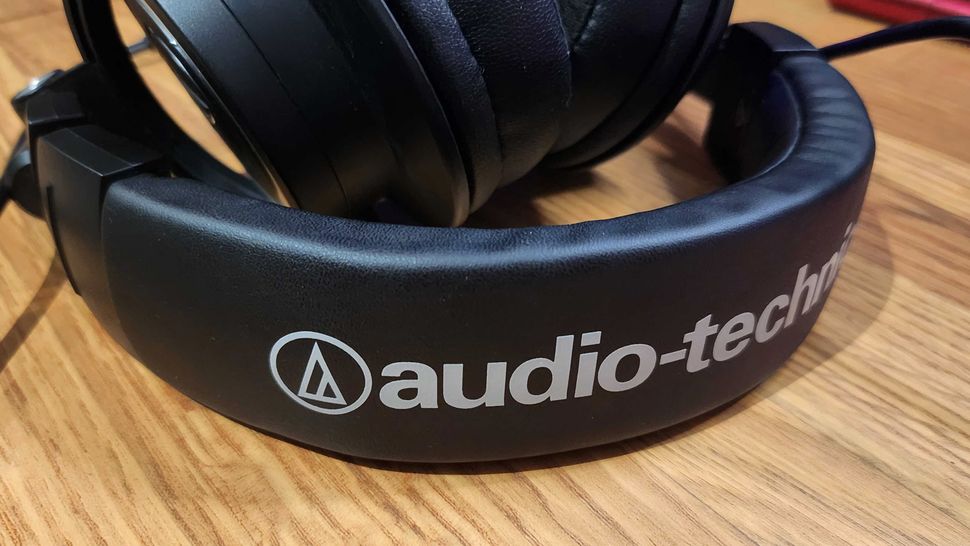 Connection: Wired
Style: Closed-back
Drivers: 45mm
Frequency: 15 to 28,000Hz
Connector: USB Type-A with Type-C adapter or analog XLR
Weight: 330g
Mic type: Back electret condenser
Polar pattern: Unidirectional
Mic frequency range: 50 to 20,000 Hz (at 3 cm)
Price: $229/$AUD399/£169
Listening to music is a lovely experience in the ATH-M50xSTS, which I kind of expect for an Audio Technica headset. These are essentially a rebuild of the ATH-M50x so they're brimming with that good sound DNA. The audio quality is really hard to fault especially in this price range. It's well balanced with little details shining through in songs. A little bass heavy in the way that all headsets tend to be, but it's fairly mild and the bright treble and warm tones are lovely to be immersed in.
In-game sounds benefit from the quality too. I found there's little muddiness even when there's plenty of action. I loaded up for an afternoon of Overwatch 2 and spent my time sneaking around as Sombra, hunting enemies by their footsteps to great effect. In Sons of the Forest, I foolishly went wandering, allowing my headset to take me on an audio adventure right into the blades of a propeller swinging cannibal. These cans definitely have the audio chops to stand up to the demands of a gaming session. The choice of cuffs and lightweight design with relatively little pressure on the top of the head also make for a comfortable ride.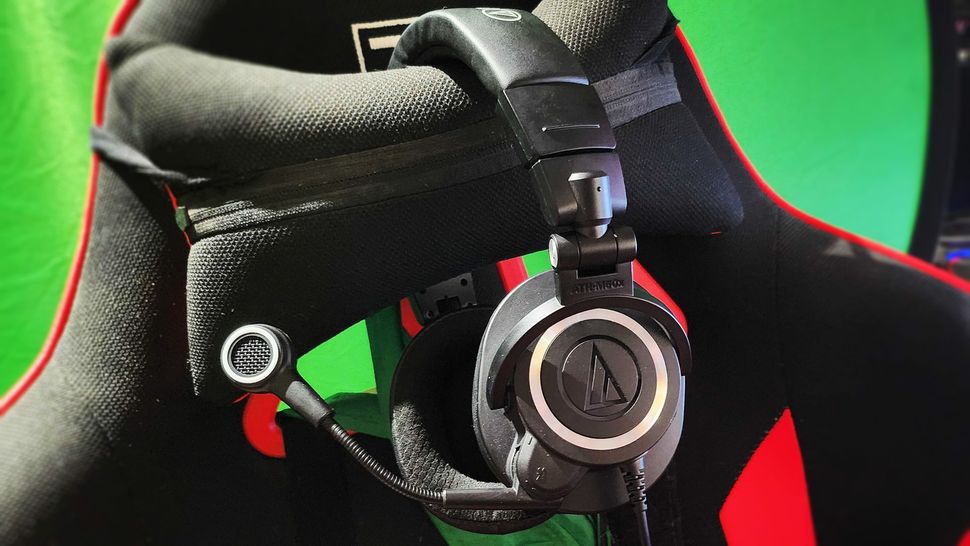 The outer housing for the StreamSet is pretty minimal as the whole thing only offers one button, a pressable scroll wheel. All it does is turns off the monitor mode and adjusts specifically the volume so you can monitor your own voice to your headset. Monitor mode can be pretty offputting, but I noticed myself using it far more with this headset than normal, allowing me to get a good feel for what my voice was like. It felt easier to do this with the dedicated monitor controls, and also potentially thanks to the sidetone circuit that's supposed to give your own voice a more natural tone in the headset.
With such a dedication to monitor mode, there's no buttons for anything else on the headset. It makes sense, especially for a headset that wants to make sure you sound good. All other audio is meant to be controlled through your PC. Remembering to reach for your PC volume controls as opposed to the headset itself takes a little bit of getting used to, but I think the trade off in simplicity is worth it.
I know the whole point of the ATH-M50xSTS StreamSet is to have a good mic, but wow does it actually have a good mic. Audio Technica has packed a cardioid condenser into this attached boom mic. It's based on the brand's 20 Series microphones and gosh it does sound like it.
The StreamSet mic is comparable to using a desktop mic only a whole lot easier. I used it during several streaming sessions and am convinced it's less hassle and maybe even a better solution than my desktop mic setup. I am almost exclusively rocking wireless headsets because I hate cables, but this is convincing me it needs to be in my streaming kit.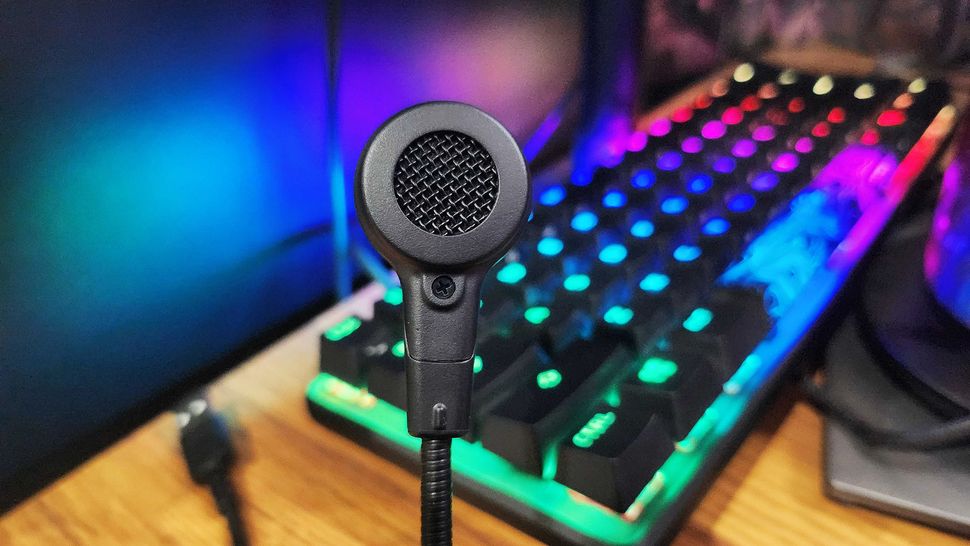 The headset mic sits on a flexible arm, allowing you to position it right where you need, and it has a flip to mute function. You don't have to worry about moving too far from the mic mid stream or setting up a secondary device. I didn't even need to enable any software like Nvidia's Noise Removal to clean up background noise, like I would otherwise have to do. The ease of monitoring your voice with the press of a button also encouraged me to check on it more, but tended to only let me know I was sounding fantastic.
This gaming headset is old school cool. There aren't any real drivers to worry about, and certainly no blaring gamer software to have to not only install but also navigate. These are plug and play in the truest of sense just immediately working with whatever I plug them into flawlessly. Due to working with PCs and what not, I'm reviewing the USB model which has a fixed USB Type-A cable and comes with a USB Type-C adapter in the box and has absolutely no issues. For people much cooler than me there's even an incredibly uncommon analog XLR option, which feels like it goes further to show off audio reverence in these devices.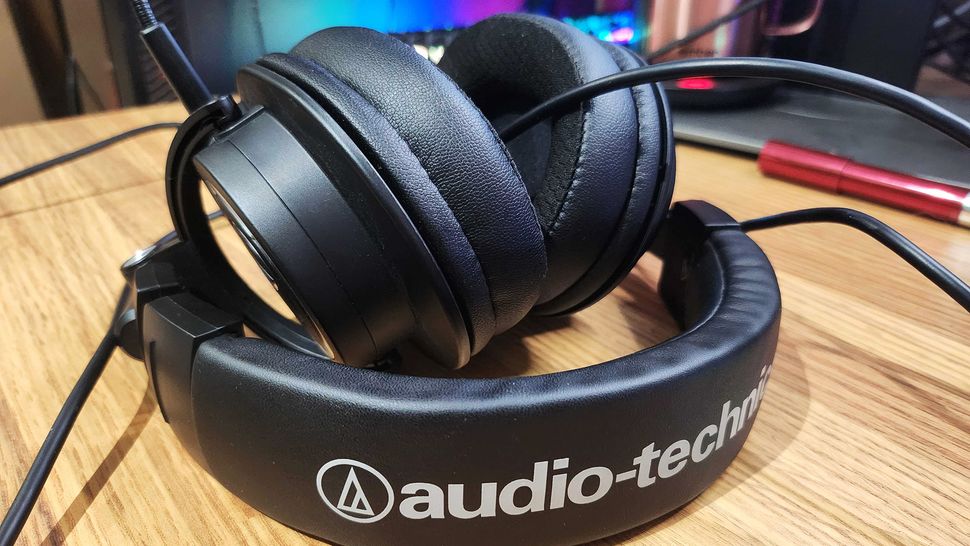 Perfect peripherals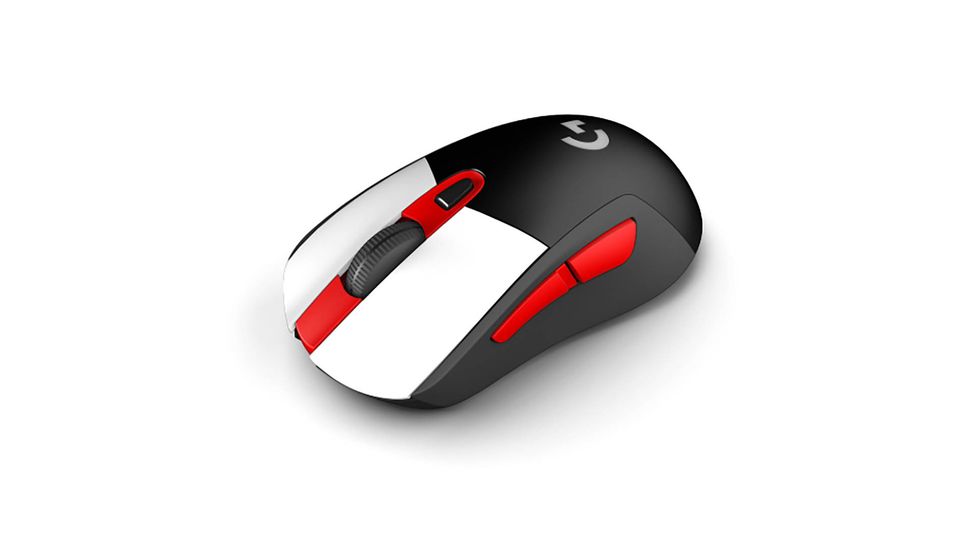 Best gaming mouse: the top rodents for gaming
Best gaming keyboard: your PC's best friend...
Best gaming headset: don't ignore in-game audio
Audio Technica's ATH-M50xSTS Streamset held lofty goals of replacing your desktop mic streaming setup with one headset capable of delivering high quality audio from both ends. Not only does it provide an excellent listening experience, but the mic is as good as the boast. It turns out this is a set of cans that does exactly what it says on the tin. It makes that high price a lot more palatable when you consider you're getting a great quality set of cans and an excellent microphone all in the one package.
This headset/mic combination doesn't disappoint on either spec, delivering amazing sound quality and recording that'll see your desktop mic gathering dust.