If you've ever wondered where your CPU or GPU actually came from, it was a semiconductor manufacturing site most likely run by TSMC, Intel, or Samsung. It's this small handful of companies that produces almost every high-performance gaming processor available today, from Nvidia's RTX 4090 to AMD's Ryzen 9 7950X3D.
There are such mammoth expenses associated with developing and manufacturing high performance computer chips that only few companies are able to afford to do it. Any other competition has fallen off with time, either being bought up or deciding to halt development of more advanced chips. The latter being the case for GlobalFoundries, as one of the most recent chipmaker to drop out of the advanced process node race in 2018.
Now, only three major players remain.
TSMC is the leading provider of computer chips today, and leading the way in technological development with its 3nm and 2nm nodes. The 3nm node, N3, will begin shipping later on in 2023. TSMC is what's known as a pure play foundry, meaning it doesn't design or produce chips of its own design, only those for its customers. Apple is TSMC's largest customer, but others include AMD, Nvidia, and even Intel.
Intel is the original semiconductor darling. Historically leading the charge for semiconductor development and production, recent hiccups in delivering its manufacturing roadmap have seen it lose ground to TSMC. It hopes to regain the lead, and a part of that plan has been to open up the doors to its traditionally in-house only fabs to other companies. Arm has already signed up to use Intel's fabs, and Intel hopes to win more over with its IDM 2.0 strategy when newer fabs come online later this decade.
Samsung is a powerhouse in chipmaking, but its relationship with big ticket gaming components is a little ropey. Nvidia tapped Samsung to produce the RTX 30-series, which coincided with one of the worst times to try and buy a graphics card, maybe, ever? That wasn't Samsung's fault, every chip supplier was struggling due to shortages and Covid-related delays. Since then Nvidia's shifted to TSMC for the RTX 40-series, but Samsung remains a big force in chip production otherwise.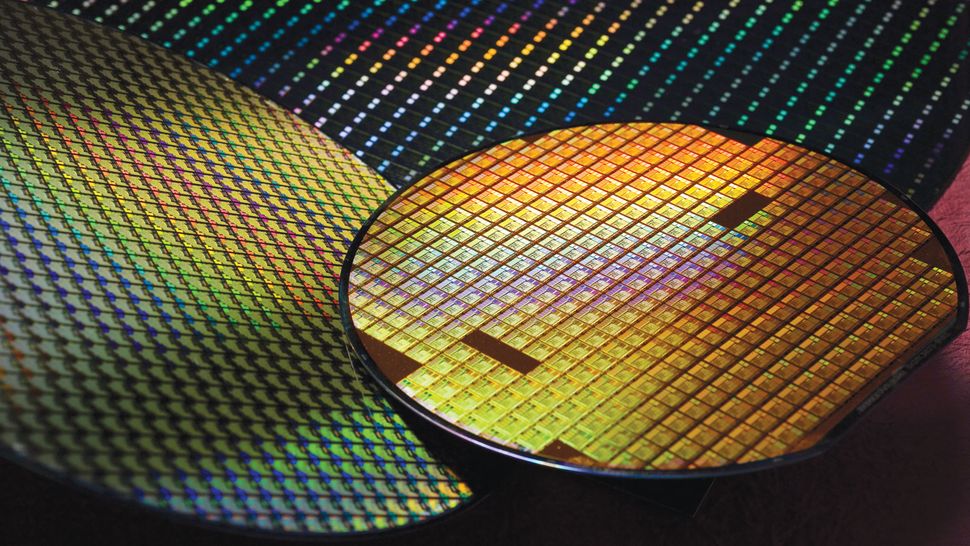 Where Intel, TSMC, and to a lesser extent Samsung choose to build their chip manufacturing facilities is a major talking point of many governments globally. Production is primarily located in Asia, in hotspots such as Taiwan and South Korea, and also in the United States. However, there are facilities in Ireland, Israel, and Germany, alongside assembly and packaging facilities sprinkled across the globe.
In the interest of taking a larger share of the global chip production, the US has made investment in US-based semiconductor production a top priority with the CHIPS and Science Act and the EU has the similarly designed European Chips Act.
The map at the top of the article, which you can full-screen for a better view, focuses on semiconductor manufacturing facilities, rather than assembly and packaging. It's not exhaustive, as there are many more smaller chipmakers globally, but covers the three largest semiconductor manufacturers—TSMC, Intel, and Samsung—and notes the locations of these companies' cutting-edge facilities, along with some older fabs. Modern facilities start with silicon wafers that are 300mm in size, while older fabs tend to use smaller 200mm or even smaller wafers.
Also included in the map above is GlobalFoundries. Until recently, GloFo was producing a large number of chips for AMD due to a supply agreement between the two companies, which dated back to when AMD first sold off its manufacturing arm and spawned GloFo. Nowadays, AMD relies on TSMC to provide newer chips than those GloFo can provide.
Dont' make any mistake on the size of these facilities. I've toured with inside of Intel's Fab 28 in Kiryat Gat in Israel, and it appeared to me almost endless from within. Next door, Intel is building Fab 38, an even bigger fab facility, using the world's second largest crane. Crikey.
This morning, I biked around TSMC headquarters and Fab 12, the most important site in the world.This is where 7nm, 5nm, and 3nm from TSMC were all developed.The scale is immense, and pictures don't do it justice.I have done the same with Intel D1, and Fab 12 puts it to shame. pic.twitter.com/gcD9wMdy5vMay 14, 2023
Take a look at this bike tour from Dylan Patel if you want a bit more of a perspective on the size of these places—satellite imagery hardly does them justice. TSMC's Fab 12 is a bit of a misnomer, as this 'Fab' is home to many fab facilities, as is the case with many manufacturing campuses, and all interconnected by a wafer highway to move chips between each location.
Have no doubt these massive sites are absolutely crucial for the world economy, that's why everyone wants a piece, and why the locations of the next wave of fabs are so important.
Where are new fabs being built?
TSMC Fab 21
You can see clear development of TSMC's Fab 21 in Arizona over the past year. It's expected to be up-and-running, producing 5nm chips, by 2024. A second phase of the fab will be completed at a later date to increase demand.
Intel Magdeburg
Intel's Magdeburg facility will be much more than just a fab, but in 2022 it was nothing more than a field. Construction was expected to begin in the first half of 2023, with capacity expected to come online in 2027.
Intel Fab 38
I've visited the construction site of Fab 38, and in my naïve understanding of building sites it appeared to be going well. It's expected to be switched online around 2024.
Samsung Taylor
Samsung's Taylor, Texas fab isn't anywhere close to being done, but Samsung has high hopes of capacity going online starting 2024.
Intel Fab 52 + 62
Intel's two fab facilities are a big addition to its already large-scale Arizona campus. These are expected to come online around 2024.