We all know that the holiday season is a contest: The one that gives the best gift wins. We are at your side, friend, lonesome traveler. Do not go unarmed into this bitter season of combat, this thunderdome of generosity. In the words spoken often, with immortal wisdom: It's dangerous to go alone.
So, take this, the 2022 PC Gamer Holiday Gift Guide! We've compiled some favorites of gaming merch, alongside price ranges of $25 or less, $50ish, and $100 or more, and we're rounding it off with some of our favorite comics, tabletop games, and gaming music released this year (we spend the whole year recommending you the best PC games, after all).

If you're curious what we recommended last year, our 2021, 2020, and 2019 guides still have some good stuff in them. Without further ado, the gifts!
The best gifts for gamers
Our absolute favourite gifts for gamers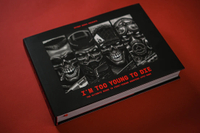 (opens in new tab)
I'm Too Young To Die (opens in new tab) ($40)
A shockingly complete, sprawling collection of outlining the rise of a hobby-defining game style, I'm Too Young To Die is a collection of the incredible innovation that gave rise to the modern First-Person Shooter over the decade of 1992 to 2002. As either a vital reference for the dedicated lover of FPS or an object for casual perusal, it's a worthy addition to Bitmap Books' collection of historical gaming encyclopedias and references.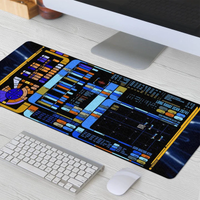 (opens in new tab)
CFM Desk Mats (opens in new tab) ($23-30)
CFM has a cool set of desk mats encompassing games like Runescape and Animal Crossing, but their real standout projects are the super-detailed spaceship schematic and control panels from Star Trek, Star Wars, Battlestar Galactica, and more. Oh, and LED RGB Goku (opens in new tab). And the Stardew Valley Night Market (opens in new tab). Ok, a lot of them are standouts.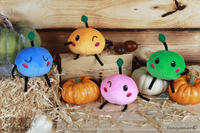 (opens in new tab)
Junimo Plush Set (opens in new tab) ($24)
These incredibly adorable Junimo plushes are perfect for the stardew enthusiast both casual and hardcore. Keep them in a larger pile of stuffed joys, have them bless your efforts from a display shelf, or scatter them throughout the house to complete the sense that you, too, live in a blessed and magical valley protected by trustworthy spirits.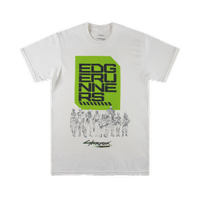 (opens in new tab)
Atsuko's Cyberpunk: Edgerunners Gear (opens in new tab) ($24-50)
Anime merch crew Atsuko has absolutely crushed it with shirts and sweatpants themed around Cyberpunk: Edgerunners, which was pretty dang good. Figure out your giftee's favorite character (it's Rebecca) and get them a shirt aimed right at their heart, or get them a nicely colored and laid-out shirt with the whole crew (opens in new tab). It's a nice collection to see in a marketplace that doesn't always get the aesthetic of the show or game right when translating it to wearables.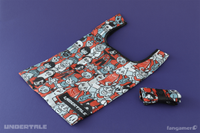 (opens in new tab)
Undertale reusable bag (opens in new tab) ($15)
This folding, reusable bag is perfect for shopping, whether you're doing that shopping above the ground in the human world or beneath the earth in the world to which monsters have been exiled. It's a panoply of everyone's favorite Undertale characters, is made to have a different look on both sides, and it folds into a small form-factor to fit in your pocket—very nice if you're not sure that any shopping is going to get done but want the option. (A common problem at conventions, in one author's humble opinion.)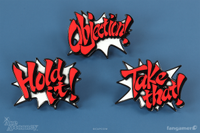 (opens in new tab)
Ace Attorney pin set (opens in new tab) ($19)
Something timeless has come about from Ace Attorney's many interjections, and now that the series is—as of the last few years—quite officially a PC Game, it is imperative that you be prepared at any time to have an Objection, Take that, or Hold it ready to go. What easier way to do so than to have a pin on your person which will be guaranteed to add flair to any debate or proceedings, regardless of their legal status? None that I know of. You can also lodge your Objection in pillow form (opens in new tab).
Best of the best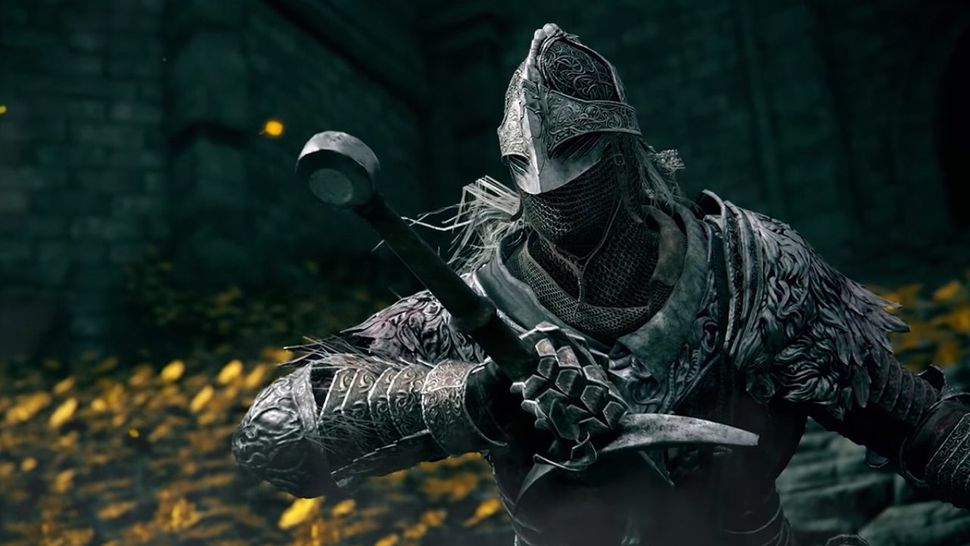 2023 games: Upcoming releases
Best PC games: All-time favorites
Free PC games: Freebie fest
Best FPSes: Finest gunplay
Best MMOs: Massive worlds
Best RPGs: Grand adventures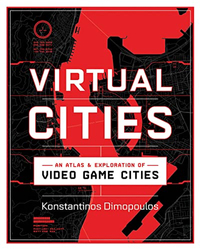 (opens in new tab)
Virtual Cities (opens in new tab) ($16)
A wonderfully rendered journey across the worlds made for video games, Virtual Cities is a book that crosses between urban planning, visual design, and worldbuilding to talk about places that don't exist. Places like Whiterun, City 17, Kamurocho, New Vegas, Orgrimmar, Novigrad, Dunwall, and Sigil. It's a laundry list of places and a journey over decades of gaming, even if you haven't played every one of the games involved. Lots of gamers will love this thing simply because it takes the time to really enjoy the design of so many virtual spaces—and might well inspire them to explore those places themselves.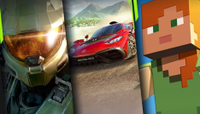 (opens in new tab)
PC Game Pass (opens in new tab) ($20-30)
Two or three months prepaid membership to PC Game Pass gives your giftee access to a huge array of games that they might not actually want to own, just try for a while. We're talking a broad array of games from the entire Halo franchise to Bethesda Softworks' stuff—including EA Play, for the Battlefield and Star Wars games. There's also an increasing array of indies on here, many of which are releasing on Game Pass same day during the holiday season and in the early-year release window.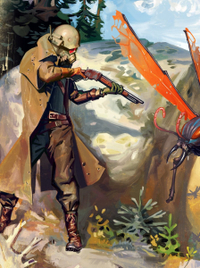 (opens in new tab)
Gametee's Art Prints (opens in new tab) ($15)
UK-based retailer gametee makes some incredibly stylish stuff, and their art prints are no exception. Where many prints are huge and expensive, Gametee's archival-stock prints are remarkably affordable, have a "buy two, get three" program, and benefit from flat-rate international shipping. The styles range from brooding art (opens in new tab) and beautiful compositions (opens in new tab) to pin-ups and faux book covers.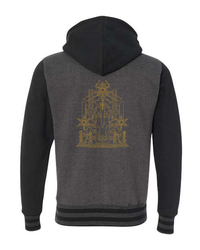 (opens in new tab)
Tunic Tees & Hoodies (opens in new tab) ($30-60)
One of this year's sleeper hits, Tunic's broad array of weird symbols and funky gameplay is a love letter to the mystery of discovering how a new game works. The various sacred geometries of Tunic are now on shirts (opens in new tab), richly colored in the game's palette, as well as pullovers (opens in new tab) and hoodies. (opens in new tab) Tunic's neat merch comes from Compress Merch's Finjji line (opens in new tab), which also has stuff from games like Chicory and Overland.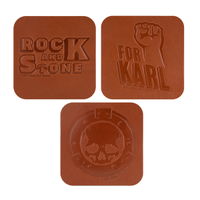 (opens in new tab)
Deep Rock Galactic Coaster Set (opens in new tab) ($12)
What better gift for the dedicated player of a game about drinking with your friends and getting into trouble than an accessory to be sure that cleaning up after the trouble is easier? Let your favorite player of one of the best cooperative shooters out there feel that they are sitting at the Abyss Bar with this set of leather coasters, each imprinted with a signature phrase. Do it for Karl!

Gifts for gamers under $25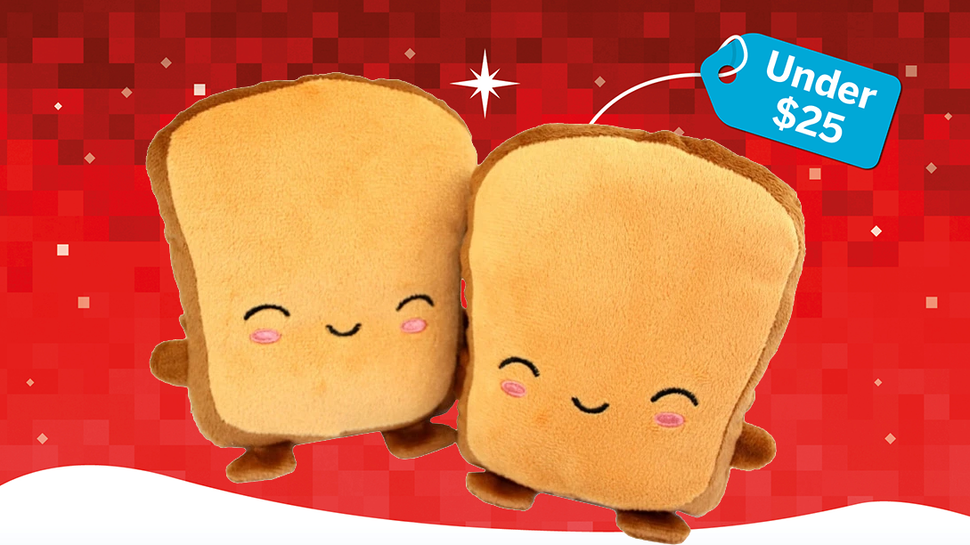 Gifts for gamers under $25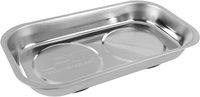 (opens in new tab)
Magnetic Nut and Bolt Tray (opens in new tab) ($8)
This is a gift idea for any major nerds out there. We swear by these tiny magnetic trays for when we're swapping out components, and we think most PC builders would benefit from having one.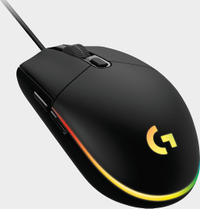 (opens in new tab)
Logitech G203 (opens in new tab) ($20)
If any PC gamer in your life is still rocking an out-of-date office mouse, generic mouse, or (shudder) a mouse with a trackball, the G203 is a cheap and effective upgrade for more accurate aiming and gaming.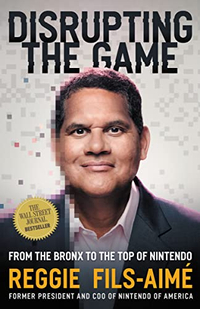 (opens in new tab)
Disrupting the Game: From the Bronx to the Top of Nintendo (opens in new tab) ($20)
We know he's not a PC person, but former Nintendo president Reggie Fils-Aimé left a lasting mark on how the personality of the games business is conducted. While it does indulge in a bit of classic American Dream storytelling, his book is a fascinating look inside a personality that shaped the last few decades of games development and games business.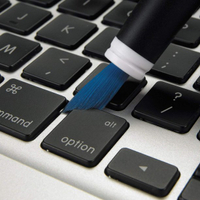 (opens in new tab)
OXO Good Grips Electronics Cleaning Brush (opens in new tab) ($8)
A perennial feature of this guide, OXO's specialized electronics cleaning brush is the single handiest tool I've ever owned for cleaning the hard-to-reach nooks and crannies of your mouse, keyboard, and controller. They are grimy and disgusting and you know it, so please unplug them and then clean them. Please.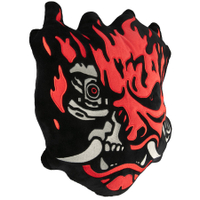 (opens in new tab)
Samurai Pillow Plush (opens in new tab) ($10)
Cyberpunk lovers will revel in this particular pillow, the cyber-devil logo of Johnny Silverhand's band Samurai sitting front and center atop whatever surface of comfort they've chosen. It's a good shape and size for an on and off lower back pillow in your gaming chair, to boot. An excellent way to rest until holographic Keanu Reeves appears in your thoughts and informs you to "Wake the f*** up, Samurai. We have a city to burn."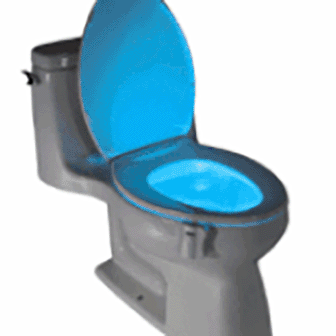 (opens in new tab)
RGB toilet light (opens in new tab) ($10-15)

I know it sounds like a joke, but I'm serious. The motion sensor turns on the light inside your toilet when you walk into the room, which is much better than turning on the bathroom light late at night. You can choose from different colors or set it to alternate. And taking a whizz into a glowing cybertoilet is like peeing into the future. You've got RGB on your PC, mouse, and maybe even your microphone, so why not your bowl? Take my word for it: I RGB'd my toilet, and you should too.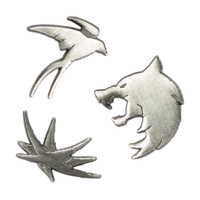 (opens in new tab)
Witcher Trinity Sigils pins (opens in new tab) ($6-9)
This set of three pins has the symbols of the leading Witcher characters as shown in the Netflix series. You've got the Wolf, for Geralt; the Star, for Yennefer; and the Sparrow, for Ciri. For about $12 you can get the individual symbols on necklaces (opens in new tab), if you know that's something your giftee would like—and know their favorite character.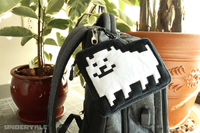 (opens in new tab)
Annoying Dog Pouch (opens in new tab) ($15)
Undertale fans will rejoice at the appearance of this, the Annoying Dog, in their very own lives. He is not truly annoying—don't get us wrong—but rather an annoyance to many other characters throughout Undertale and a fan favorite, often taken as a stand-in for Undertale's author. Plus, what's more annoying than a little change, cash, and cards pouch that you will inevitably misplace and search for? Nothing. At least the giftee can smile when they find it.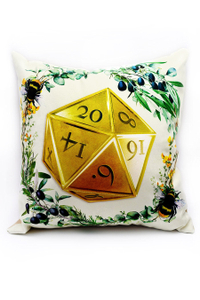 (opens in new tab)
Critical Success & Failure d20 Cushions (opens in new tab) ($24)
This delightful pillow, also available in a purple failure, is a rather classy way to celebrate the rolling of a natural 20—which all right-thinking gamers know is a critical success. It's made with a soft faux-suede material and decorated with classic motifs of florals and insects. It'd be right at home in some non-gaming grandma's sitting room until you notice the d20. It's also available in a Critical Failure (opens in new tab) version, where those bees are replaced by death's-head moths. Quite a nice touch.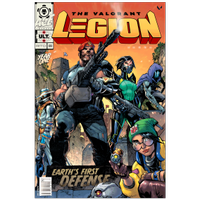 (opens in new tab)
Valorant Comic Book Posters (opens in new tab) ($22)
These comic cover posters of Valorant agents are such a great idea for a character-focused shooter like this. Spanning a set of styles from '90s muscles-and-pouches to modern high-gloss looks, Valorant's myriad characters are on full display. It's a great look for the series that dares to step outside conventional merch depictions straight from the company.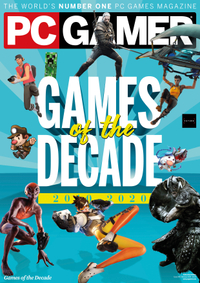 (opens in new tab)
A PC Gamer Subscription (opens in new tab) ($20)
Hey, that's us! You can get someone a year of PC Gamer, delivered to their door, for $20 in the US. Our website's cool and all, but did you know that we publish lots of original stories in print, with beautiful page layouts and exclusive cover stories and special features about all things PC gaming? It's true! We think it makes a pretty dang good gift. You can get it digitally, too (opens in new tab).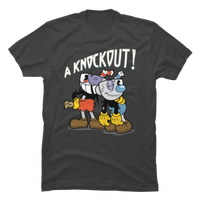 (opens in new tab)
DesignByHumans Tees (opens in new tab) ($26)
DesignByHumans' approach to merch always delivers, drawing on diverse designers delivering a range of cool angles on a property. I think their Cuphead tees are some of the best they do, but you can get their take on more than a few games, like Fortnite (opens in new tab), Minecraft (opens in new tab), Magic: The Gathering (opens in new tab), and Dungeons & Dragons (opens in new tab), among many others (opens in new tab). You can also get some of their stuff on Amazon (opens in new tab). (And, look, I know this is the $25 and under category but inflation's getting to us all.)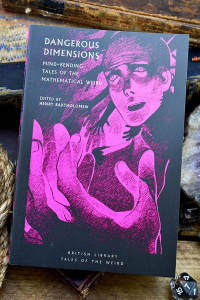 (opens in new tab)
Gametee's Arcane Library (opens in new tab) ($10-25)
This is a wonderful range of books in nice, clothbound and jacketed versions that cover a huge array of enjoyable nerdy and nerd-adjacent subjects. It's inevitable that something here will spark your target's interest, whether it's a collection of weird tales, a book of myths, some tabletop advice, or one of the modern releases of the classic Fighting Fantasy books. You can get some of these books elsewhere, but Fangamer's collection is excellently curated.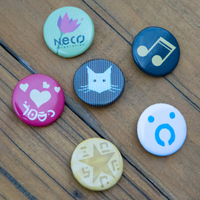 (opens in new tab)
Stray Button/Badge Set (opens in new tab) ($8)
One of this year's expected hits that hit harder than expected, Stray's adorable catagonist resonated with a lot of people. If you know one, and that person also likes the fine art of buttons, badges, and pins, then this is just the collection of doodads for you. It's a set of seven nice buttons that precisely mimic those found in the game, as well as a seventh black-and-white robot police badge. "You could put it on your backpack and cosplay as the cat," suggests publisher Annapurna Interactive, which makes a kind of sense.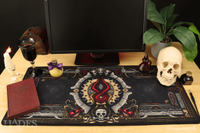 (opens in new tab)
Fangamer Desk Mats (opens in new tab) ($19-30)
Fangamer has rolled out a series of really delightful desk mats over the last year, including designs for games like Hades, pictured above, and favorites like Outer Wilds (opens in new tab) and Deltarune (opens in new tab). They've even got a broadly game-neutral mat covered in doodles that correlate to speedrun strategies used in GDQ events (opens in new tab), and part of that purchase goes to GDQ itself.

Gifts for gamers at around $50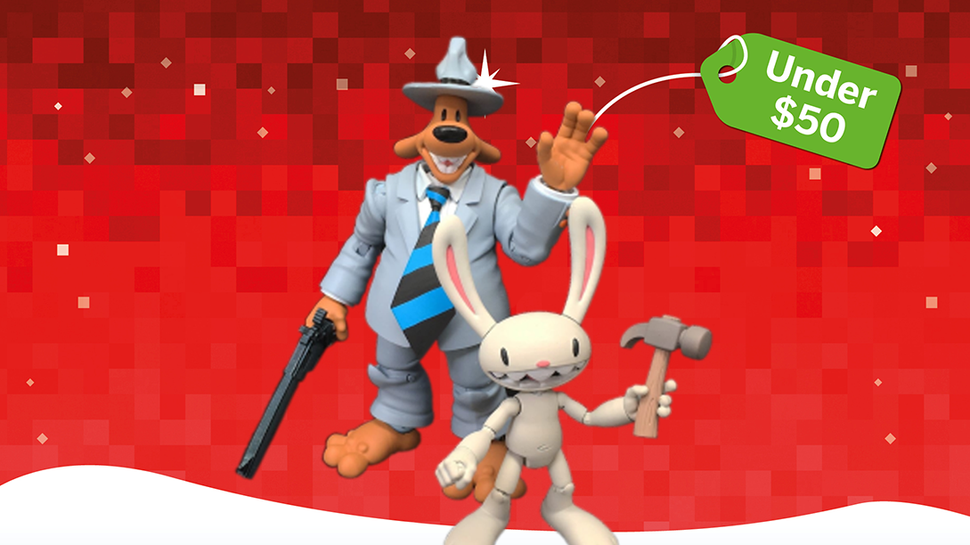 Gifts for PC gamers around $50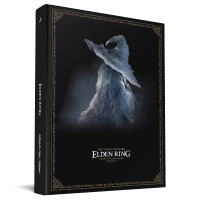 (opens in new tab)
Elden Ring Official Strategy Guides ($30, or $72)
If someone you love's favorite game of 2022 was Elden Ring, or if you're getting them Elden Ring for the holidays, this is absolutely the best accompaniment you can get them. Future Press' limited-run strategy guides are authorized by the game creators and more often than not quickly become collector's items sought after by those who missed the print run. It's because they're not just useful guides, but are well-designed tributes to the games themselves. The Elden Ring guide will undoubtedly have a much larger run than prior, but this gift guide writer would be shocked if they started reprinting now. The first volume ("The Lands Between" (opens in new tab)) is available immediately, while the second, "Shards of the Shattering" (opens in new tab), can be pre-ordered for delivery in April 2023.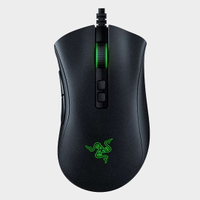 (opens in new tab)
Razer DeathAdder V2 Pro (opens in new tab) ($67)
Our favorite gaming mouse goes wireless. If you know a gamer with a tired and wired gaming mouse in need of an upgrade, this is sure to be just that.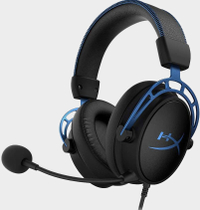 (opens in new tab)
HyperX Cloud Alpha (opens in new tab) ($70)
This headset was our absolute favorite wired headset for a long while. Though it's now been replaced by the Razer BlackShark V2, that headset will cost you a lot more right now. That means the HyperX is back in fashion.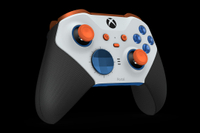 (opens in new tab)
Xbox Design lab controller (opens in new tab) ($70-150+)
From a nicely-done monochrome controller in their favorite color for about $70 to an extensively-customized controller with swappable sticks and carrying case for $200 or more, Xbox's design lab controllers are a custom-made dream for those who can't live without a good gamepad. Unless you know just what color combos the person in question might love, this is a great gift for that classic "empty box" scenario where there's a picture or short description inside and you design the controller together later on.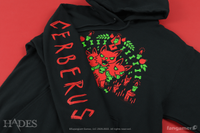 (opens in new tab)
Hades Three-Headed Good Boy Hoodie (opens in new tab) ($60)
Any fan of Hades is going to love this, because a fan of Hades is a fan of Cerberus. Who has three heads and is a very good dog?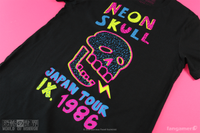 (opens in new tab)
World of Horror t-shirt (opens in new tab) ($32)
It's a niche game, okay, but if your list of giftees includes a World of Horror fan and you get them this they will absolutely flip out.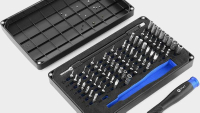 (opens in new tab)
Ifixit Mako Driver Kit (opens in new tab) ($40)
One of the best tool kits money can buy for a PC builder. If you know someone who lugs around a bag of loose, ill-fitting screwdrivers, this would make a great gift to make their life easier. The lid doubles as a magnetized bits tray.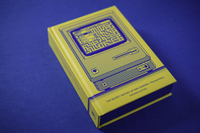 (opens in new tab)
The Secret History of Mac Gaming (opens in new tab) ($37)
What kinds of secrets, you ask? The kind that the people who run a website called "PC Gamer" don't want you to know. Wake up, sheeple, and realize that Mac Gaming has been here all along. Jokes aside, Bitmap Books make what are indisputably the best array of beautiful, well-designed books about historical gaming. They're not just informative, they're made with a designer's eye towards being downright pretty.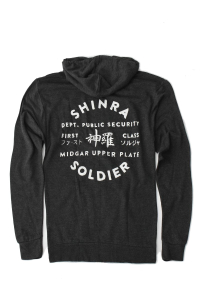 (opens in new tab)
SHINRA Soldier Hoodie (opens in new tab) ($47)
Since Final Fantasy 7 Remake: Intergrade released this year, I can finally put this absolutely awesome zip-up hoodie on here. Now your favorite gamer can pretend that they, too, are—let me check my notes here—oh, uh, definitely the bad guys. Oh well!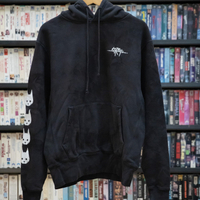 (opens in new tab)
Stray Hoodie (opens in new tab) ($75)
Annapurna's official line of Stray merch includes this quite fashionably baggy, loose-fit heavyweight hoodie with a nice black tie-dye finish. It features the game logo, which is fine, but has some classy cyber-kitty faces up the arm. Love those.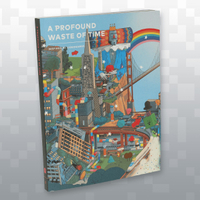 (opens in new tab)
A Profound Waste of Time, Volume 2 (opens in new tab) ($45)
Look, if you're going to buy a magazine about games that's not ours, or a second magazine about games, might we suggest A Profound Waste of Time (opens in new tab)? The second volume of this bespoke gaming mag dives deep into the art and lifestyle of creating games. It's more a heavy-stock periodical publication than a more traditional magazine, like ours, but we'll allow it.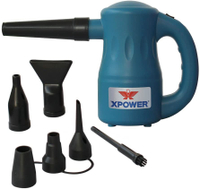 (opens in new tab)
XPOWER Airrow A-2S (opens in new tab) ($50)
What if I told you that instead of buying cans of compressed air over and over, you could buy a tiny blower for only about five times the price and never run out of air? Well, now you can. This latest model from XPOWER is also specifically for your electronics, which is nice, ain't it?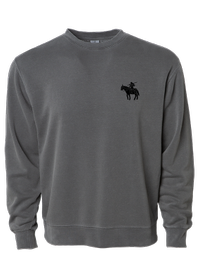 (opens in new tab)
Elden Ring Torrent Crewneck (opens in new tab) ($49)
A delightfully Elden Ring-slanted spoof on the classic Tommy Hilfiger polo logo, this crewneck features everyone's favorite horse that also has horns. Hornse? I don't know, either way it's Torrent. Torrent had faith in you, even when Melina didn't. Torrent is a solid bro. This one also falls under the excellent category of gaming merch that doesn't quite look it until you take a closer peek.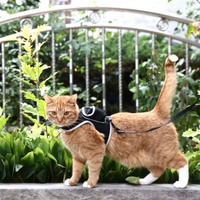 (opens in new tab)
Stray x Travel Cat Harness & Leash (opens in new tab) ($40)
You can dress your cat up like the cat from Stray, except rather than a cosplay replica it's a functional, reliable device made by a real pet accessory company. I don't know what more your cat-loving gamer of choice might want. (Except… see below.)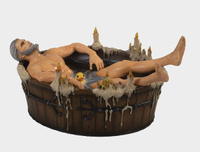 (opens in new tab)
Geralt in the Tub (opens in new tab) ($67)
Perfect for Witcher fans. I'll stop putting this thing on the list the year an editor physically restrains me from doing so.

Legendary gifts for gamers over $100
Legendary gifts for gamers at $100 or more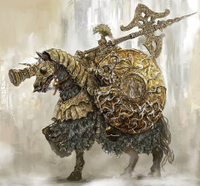 (opens in new tab)
Cook & Becker Fine Art Prints (opens in new tab) ($100+)
Some of the finest limited-run art prints you can get for videogames, Cook & Becker continue to provide beautifully printed, even framed, versions of iconic game concept art. This year sees them add games like Elden Ring (opens in new tab) to their vast selection. Art is very often the kind of gift that's appreciated because the recipient would love to have it, but wouldn't buy it for themselves.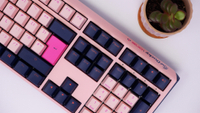 (opens in new tab)
Ducky One 3 (opens in new tab) ($130)
There are a lot of gaming keyboards we love for various reasons, but the Ducky is the best for delivering the basics that any PC gamer can appreciate. Similarly, it also comes in a range of excellent designs. Most of this gift guide, for example, was typed from a delightful Ducky One 3 with the Matcha colorway—albeit with Cherry MX Brown switches, for precise typing.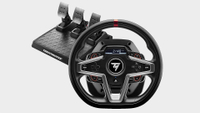 (opens in new tab)
Thrustmaster T248 (opens in new tab) ($400)
The avid racing enthusiast need look no further than this Thrustmaster wheel. It's our favorite in this price range and includes all the parts needed to start burning rubber in-game. If your PC gamer has taken a liking to racing games or gotten into iRacing, this is very much what they want. (Talent not included.)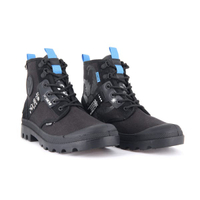 (opens in new tab)
Destiny x Palladium The Witch Queen Pampa Boots (opens in new tab) ($170)
These slick hybrids between boot and high-top sneakers wear excellently for city living and country strolls. Many consider this year's campaign to have been one of Destiny's best, and these are a great way to celebrate not just that, but the whole game, embellished with Hive and Guardian symbols alike. There are styles including khaki, and a harder-wearing Pallashock boot, on the Palladium website (opens in new tab).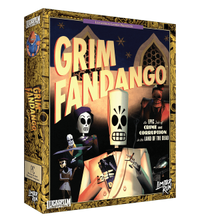 (opens in new tab)
Grim Fandango Remastered Collector's Edition (opens in new tab) ($100)
Fans of adventure games will probably be over the moon when they get a look at what's going on with this limited edition of Grim Fandango. It's one of the most beloved classic adventures for a reason—and still holds up today, even without a remaster. But the mural print? The classic Grim Fandango poster? The tiny pinata USB drive? These are beautiful things indeed.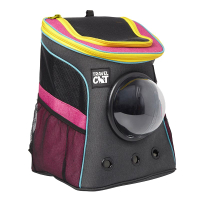 (opens in new tab)
Stray x Travel Cat Backpack (opens in new tab) ($140)
Made in the neon and charcoal colorway of the game itself, the limited-run Stray x Travelcat (opens in new tab) backpack is a superb way for city dwellers to get their animal to and fro, or for country-dwellers to take their kitty out and about. Pair with the leash and harness (opens in new tab) above for superlative cat adventures.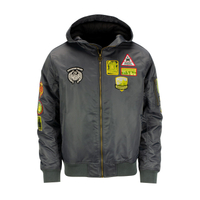 (opens in new tab)
World of Warcraft Expedition Jacket (opens in new tab) ($130)
World of Warcraft fans have had a few years of ups and downs, but coming up on two decades of adventures, their game of choice has taken them all kinds of places. This jacket, mimicking the classic patch jacket vibe, has embroidered patches that span the entire history of WoW, from the classic Eastern Kingdoms and Kalimdor to Outland—and even includes the latest expansion, Dragonflight, with a stylish Dragon Isles patch over the right breast.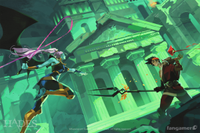 (opens in new tab)
Hades Underworld Triptych (opens in new tab) ($179)
Three prints, each depicting the beloved final bosses of Hades' three areas. These were painted by Hades' environmental artist, Joanne Tran, and art director Jen Zee, and highlight Zagreus' journey from the depths of Tartarus to the heights of Elysium—something your Hades fan has experienced many, many times.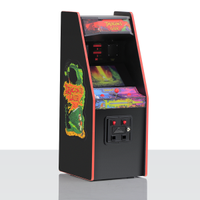 (opens in new tab)
A very small Dragon's Lair arcade cabinet (opens in new tab) ($170)
It's a replica of the classic cabinet for Dragon's Lair, except it's 1/6 scale. This replica by New Wave Toys is absurdly detailed, down to the "2nd Generation LaserDisc Player in 1/6th scale and included a miniature LaserDisc complete with paper sleeve!" It's extremely silly to me and also absolutely perfect for anyone who loves arcade games.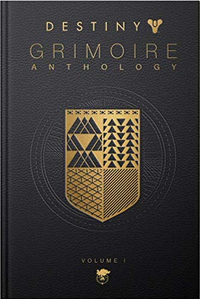 (opens in new tab)
A complete Destiny Grimoire collection (opens in new tab) ($125)
No Destiny-enjoyer's collection can be considered complete without the series of five Grimoires that comprise the game's extensive background and lore. It's all presented in Destiny's inimitable science-fantasy style, littered with meaningful sigils and heraldry. Four are out now, with another forthcoming early next year. You can also order them directly from Bungie, (opens in new tab) but their site says they're having shipping slowdowns at the moment.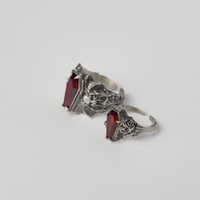 (opens in new tab)
Warhammer Fantasy: Vlad & Isabella Von Carstein's Rings (opens in new tab) ($210)
Buying for a couple? Part of a couple? Do you both enjoy Warhammer Fantasy, perhaps Total War: Warhammer 3? What better gift than that of these, symbols of immortal love worn by vampire power couple and indisputably-in-love duo, Vlad and Isabella von Carstein. They're sterling silver complete with huge, coffin-shaped synthetic garnet. Truly there is no love more beautiful than that which transcends death.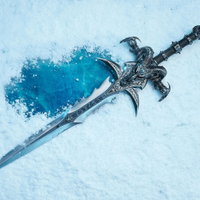 (opens in new tab)
Frostmourne Premium Replica (opens in new tab) ($1,500)
Frostmourne hungers… for the contents of your bank account.

Tabletop games
Tabletop games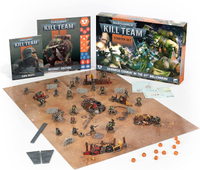 (opens in new tab)
Warhammer 40,000: Kill Team (opens in new tab) ($85)
The delightful small-scale skirmishing of Kill Team is perhaps the best, most affordable alternative to the full-on wargames that Games Workshop usually publishes. These battles in a box are more approachable and faster-playing, plus you get to paint a wider variety of miniatures. Those already waist-deep in the miniatures wargaming hobby's Games Workshop subsetting might appreciate the more detailed Kill Team: Into the Dark ($165) (opens in new tab) instead. (Tip either way: Buy these from Amazon or your local store, where they'll be marked down, rather than for full price from Games Workshop.)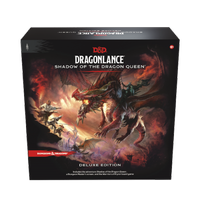 (opens in new tab)
Dragonlance - Shadow of the Dragon Queen Deluxe Edition (opens in new tab) ($155)
This year's real premium Dungeons & Dragons experience is definitively this bundle, which has players taking on the forces of the evil queen of dragonkind in a prequel scenario to the classic Dragonlance books—none of which you need to have read to love this set. It's not just the D&D adventure, but a cooperative 3-5 player board game where you use your characters from the campaign to fight out epic battles with the dragon armies. It's available directly from Wizards of the Coast, (opens in new tab) or as a bundle on Amazon that includes the core D&D rulebooks (opens in new tab) in a slipcase if your players are just getting started, or alongside another dragon-themed D&D book (opens in new tab) if they've got the core rules already.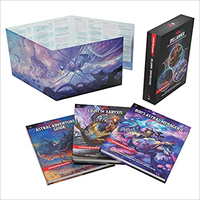 (opens in new tab)
Spelljammer: Adventures in Space (opens in new tab) ($47)
The alternative, for those who like their D&D a little sillier, are the spacefaring adventures of Spelljammer. Because D&D wasn't nerdy enough, why not splash some Star Trek or Star Wars in there too? Why not, indeed.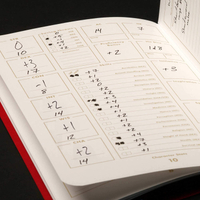 (opens in new tab)
Field Notes Character Notebook (opens in new tab) ($19)
Great for the ongoing D&D enthusiast already embroiled as a player in a campaign, these little books track every detail you might ever want about your character, leaving space for a gameplay log and notes, to boot.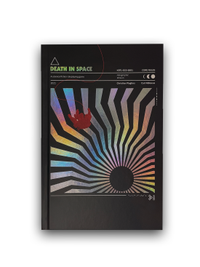 (opens in new tab)
Into the Odd (opens in new tab) or Death in Space (opens in new tab) ($40)
Either of these two fun, slickly designed and graphically laid-out RPGs published this year by Swedish studio Free League is a superb gift for tabletop roleplayers. Into the Odd is a remastered classic with a shadow that stretches across all of indie roleplaying and hasn't aged a day in terms of fun or delightfulness, full of strange whimsical machines, fantasy creatures, and black-powder guns. Death in Space is a more modern game that focuses on a space frontier system that's been all but abandoned following a disastrous war. You can get these directly from the publisher or from third parties, like Amazon: Into the Odd Remastered (opens in new tab) and Death in Space. (opens in new tab)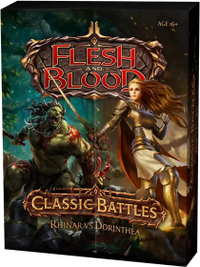 (opens in new tab)
Flesh & Blood (opens in new tab) trading card game ($50+)
A TCG gaining popularity in local gaming stores is Flesh & Blood (opens in new tab), a card game created by Magic: The Gathering veteran James White who believes so strongly in the fun of in-person play he created a game that reflects it.
Flesh & Blood has a couple of mechanical similarities to Magic—it's a two-player fight where you're trying to turn your opponent's life total to zero, and elemental powers feature prominently. But in many ways, it's a departure from and a response to Magic. Thematically, Flesh & Blood is a gritty, more personal representation of hand-to-hand combat. You aren't summoning hordes of creatures like a wizard-general; you play as individual heroes, wielding armor and weapons that are equipped in slots on the board. Combat plays out like a martial arts scene, with attacks, blocks, and counters comprising a linear chain of events on the table.
Three years into its lifespan, Flesh & Blood is an affordable and deep alternative to Magic, and its 31 heroes almost feel like unique League of Legends characters in their mechanics and design. The third set, Dynasty (opens in new tab), released on November 11, the same day of Flesh & Blood's first world championship tournament.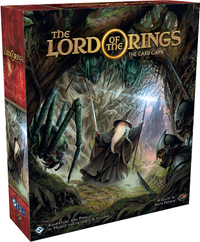 (opens in new tab)
Lord of the Rings Card Game revised core set (opens in new tab) ($50)
Fantasy Flight Games' cooperative card game might just be what you're looking for if you prefer to work alongside others rather than play the head-to-head combat of most card games. It's a living card game too, which means you don't have to worry about collecting lots of random card packs.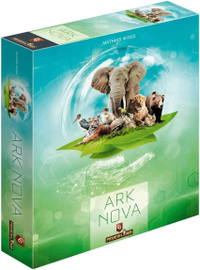 (opens in new tab)
Ark Nova (opens in new tab) ($68)
It's an economic strategy board game in which you compete to build the best futuristic zoo/nature preserve. I'm not sure how to sell this any harder.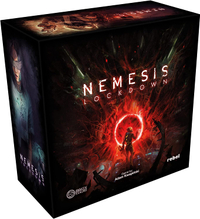 (opens in new tab)
Nemesis Lockdown (opens in new tab) ($145)
A delightfully paranoid semi-cooperative board game that strands you and some friends on a mars installation… or are they friends? Rife with miniatures, rules, and densely thick with paranoid suspicion, it's probably the premier big-box miniatures game you can play this year. Completionists might want to start with the original, 2018's Nemesis (opens in new tab), though both games are standalone.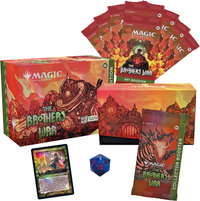 (opens in new tab)
Magic: The Gathering - The Brothers' War (opens in new tab) ($42 for a Commander Deck)
The latest set from Wizards centers on Urza and Mishra, powerful figures in the game's multiverse who, at this point, have had 30 years of lore piling up to this big confrontation. It's a good theme for a game about dueling wizards, and the return of "melding" as a mechanic empowers players to set up big, game-ending flourishes.
Also check out: Dominaria United (opens in new tab), Secret Lair: Warhammer 40,000 (opens in new tab)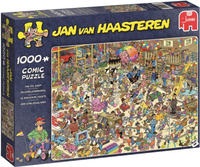 (opens in new tab)
Jan Van Haasteren Puzzles (opens in new tab) ($20-40)
Absolutely spoiled with details and devious to solve, Jan Van Haasteren scenes are delightfully comic settings that have all manner of chaos going on for you to unveil, slowly, piece by piece, as you puzzle them out. The makers call these thousand-piece monsters "Puzzles for Adults" and you'll quickly figure out why (they're quite hard, that's why).

Comics for your PC Gamers
Comics
If you can't turn up some of these online, go hunting for your local comic shop. You can use sites like comicshoplocator (opens in new tab), findacomicshop (opens in new tab), or Free Comic Book Day's locator (opens in new tab).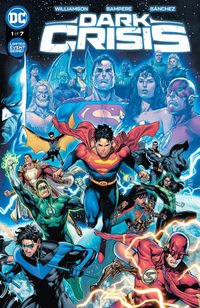 (opens in new tab)
Dark Crisis on Infinite Earths (opens in new tab) ($5 per issue)
DC's flagship event in 2022 centers around another cross-dimensional cataclysm, an event that kills off Superman, Wonder Woman, and other core Justice League characters, leaving other heroes from across the multiverse to put it all back together. Six issues are already out, with the story concluding on December 20.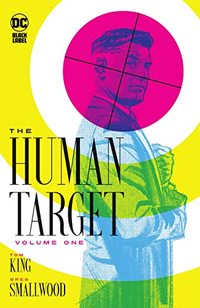 (opens in new tab)
The Human Target Vol. 1 (opens in new tab) ($24)
A unique noir storyline situated in the DC universe, The Human Target follows Christopher Chance, a kind of anti-hitman who stops would-be assassins by disguising himself as their intended target. The character dates back decades, and even yielded a lesser-known TV series in 2010.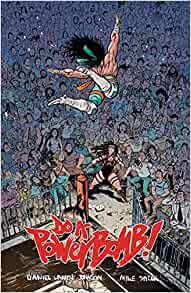 (opens in new tab)
Do A Powerbomb (opens in new tab) ($4 per issue, 7 issues)
A famed wrestler dies in the ring. Her daughter picks up the mantle… only to be approached by a necromancer who says he can revive her if she wins an interdimensional tag-team tournament. Daniel Warren Johnson's book is a love letter to wrestling, but you don't have to give a damn about it to love it—the writer-artist's work bleeds an infectious passion for the sport and its showmanship. Out in paperback (opens in new tab) in 2023.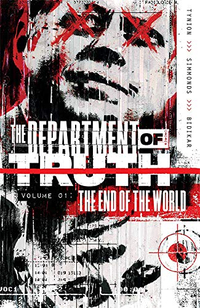 (opens in new tab)
Department of Truth vol. 1 (opens in new tab) ($10)
An incredible premise: What if every conspiracy theory became true, manifesting itself in reality the more that people believed it? Follow the government agency tasked with managing this uncomfortable situation in a story that's part Men in Black, part psychotic tour through America's collective decades of paranoia and fear. Get in now before DoT inevitably becomes an HBO series.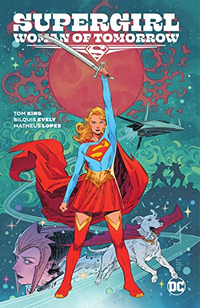 (opens in new tab)
Supergirl: Woman of Tomorrow (opens in new tab) ($18)
It's the story of True Grit, made intergalactic, told by the hottest writer in comics, Tom King. Get in here.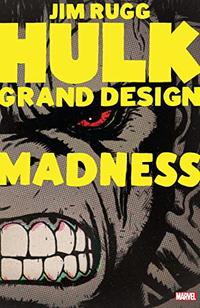 (opens in new tab)
Hulk: Grand Design (opens in new tab) ($9)
The latest in Marvel's Grand Design anthologies, this two-book series is a hyperdigest of Hulk's entire 60-year run, the perfect entry point for anyone interested in the history of the medium.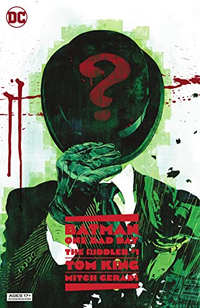 (opens in new tab)
Batman: One Bad Day series (opens in new tab) ($9 each)
It's still actively being published and won't be collected until 2023, but this series of 68-page one-shots focusing on the biggest villains in Batman's rogues' gallery is worth grabbing from your local comic shop. Each one comes from a different artist-writer duo, putting Batman in a disadvantageous scenario that he has to figure out.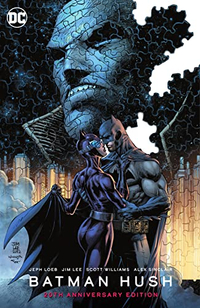 (opens in new tab)
Batman: Hush 20th Anniversary Edition (opens in new tab) ($38)
A memorable modern classic perfect for any Gotham Knights fan, Jim Lee's art teams up with Jeph Loeb in a story about a ruthless stalker who proves surprisingly effective at undermining the caped crusader.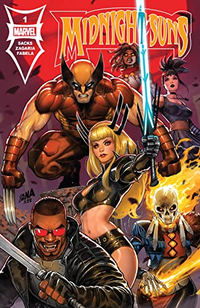 (opens in new tab)
Marvel's Midnight Suns (opens in new tab) ($4 each, currently in print)
The: Comic: The Game: The Comic! It's not a direct adaptation of 2K Games' upcoming strategy game, but this timely new volume of Midnight Suns is a good excuse to get to know these lesser-known Marvel weirdos alongside high-profile heroes like Wolverine.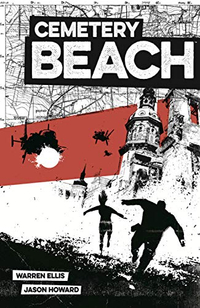 (opens in new tab)
Cemetery Beach (opens in new tab) ($18)
One of our favorite books from the last few years, this is an action-packed gem from Warren Ellis. It's been compared favorably to Mad Max: Fury Road: a fleeing prisoner is on the run through a dystopian hellscape, chased over every page by marauding maniacs who want to blow him up.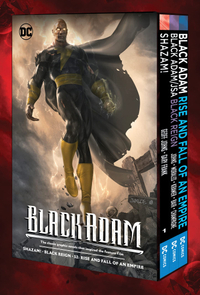 (opens in new tab)
Black Adam Box Set (opens in new tab) ($40)
If you liked this character in theaters in October, there's no better place to start with Captain Marvel's dark doppelgänger than this boxed set, which collects the essential stories Black Adam/JSA: Black Reign, Shazam! Vol. 1, and Black Adam: Rise and Fall of an Empire.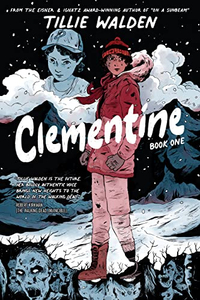 (opens in new tab)
Clementine - Book One (opens in new tab) ($15)
The young protagonist of the 2012 Telltale Games adventure game is a little bit older, but still finding her way through a broken world, this time alongside a cast of wayward teens (not my ideal apocalypse companions, personally). Intended for young adult readers, the book is a serious-but-softer departure from the gory melodrama of The Walking Dead.

Game music gifts
Finally, let's close out with a selection of the best in this year's videogame vinyl records, shall we?
---
Musical gifts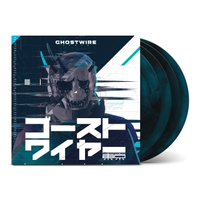 (opens in new tab)
Ghostwire: Tokyo (opens in new tab) from Laced Records ($35-80)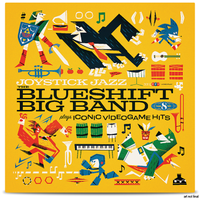 (opens in new tab)
Joystick Jazz: The Blueshift Big Band plays Iconic Videogame Hits (opens in new tab) from iam8bit ($32)
A frankly incredible-sounding, and looking, album of a jazz band taking on some of games' most famous music.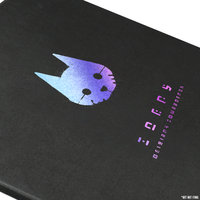 (opens in new tab)
Stray Soundtrack (opens in new tab) from iam8bit ($42)
Caterwauling.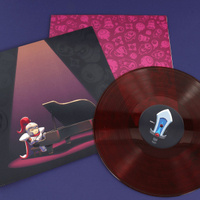 (opens in new tab)
Rogue Legacy soundtrack (opens in new tab) from Fangamer ($29)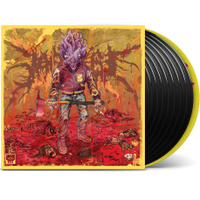 (opens in new tab)
Hotline Miami 1 & 2: The Complete Collection Deluxe Boxset (opens in new tab) from Laced Records ($165)
Eight LPs combining the entire genre-defining soundtracks of Hotline Miami 1 and 2.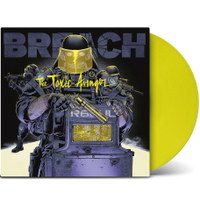 (opens in new tab)
BREACH (Rainbow Six European League Music) (opens in new tab) from Laced Records ($28)
This is a set of rad remixes of Rainbow Six: Siege's music alongside original music created by The Toxic Avenger for R6: Siege's European league. It slaps.
You're... you're still here? That's enough. There's no more gifts. It's over.