Best of the best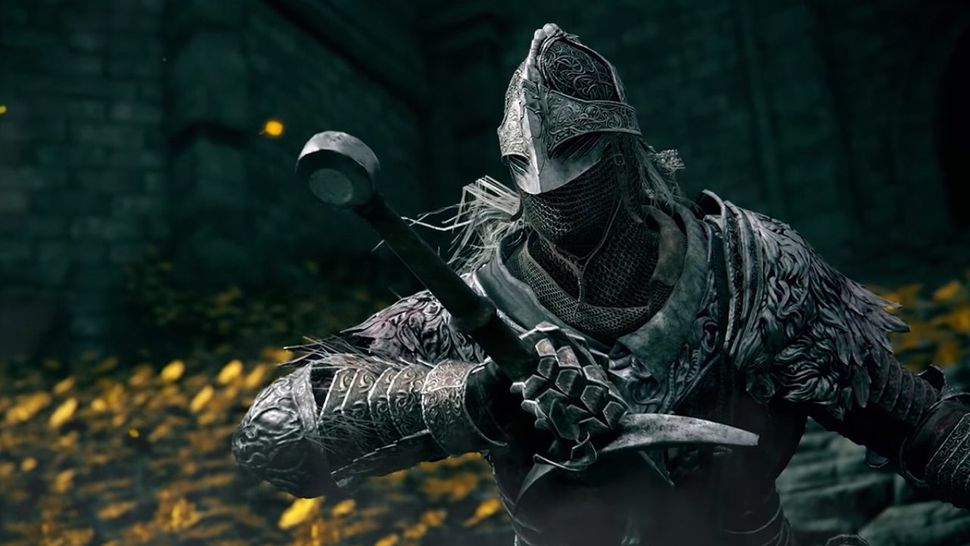 2023 games: Upcoming releases
Best PC games: All-time favorites
Free PC games: Freebie fest
Best FPSes: Finest gunplay
On an average day about a dozen new games are released on Steam. And while we think that's a good thing, it can be understandably hard to keep up with. Potentially exciting gems are sure to be lost in the deluge of new things to play unless you sort through every single game that is released on Steam. So that's exactly what we've done. If nothing catches your fancy this week, we've gathered the best PC games you can play right now and a running list of the 2023 games that are launching this year.
Troublemaker
Steam‌ ‌page‌ ‌
Release:‌ March 31
Developer:‌ Gamecom Team
Launch price:‌ ‌$16 |‌ ‌£13.40 |‌ ‌AU$23.60
A third-person beat 'em up set in an Indonesian high school? That's what Troublemaker is, and it looks like a true one-of-a-kind, albeit with touches of Bully and Persona. Protagonist Budi has just transferred to one of the country's most prestigious high schools, and to prove himself he must beat the ever lovin' crap out of the resident bullies. He'll do so not only alone, but in the company of other Parakacuk gang members, and there's also homework and his girlfriend to think about. Aside from the fascinating setting, Troublemaker looks like a pretty standard beat 'em up, with heaps of special moves to unlock, and the ability to personalize combos, all the better to look impressive while kick-flipping your teenage foes.
Plasma
Steam‌ ‌page‌ ‌
Release:‌ March 31
Developer:‌ Dry Licorice
Launch price:‌ ‌$20 |‌ ‌£20 |‌ ‌AU$30
Plasma is a freeform engineering sandbox that gives you a huge array of tools and then says: "do what you want". There are hundreds of components, all of which can be individually customized, combined, and then taught to do things via an in game GUI programming language. After that, you can share your creations with other players via Steam Workshop. In a preview last year Russell Adderson was impressed, though did warn that some might find the focus on player-led creativity a little intimidating. But if it's for you it's really for you. Plasma is an Early Access title, and it'll stay that way for up to two years while new content is added and existing stuff is tweaked.
Crush the Industry
Steam‌ ‌page‌ ‌
Release:‌ March 31
Developer:‌ Cognoggin Games
Launch price:‌ ‌$9.89 |‌ ‌£8.44 |‌ ‌AU$14.48
It's another deckbuilder folks, and yes, it's a roguelike. But Crush the Industry stands out thanks to its amusing premise: you're a "totally expendable employee" at a games studio, and your goal is to rise through the ranks and become a hot shit industry veteran. Not easy by all reports, and along the way you're going to have to deal with cutthroat fellow employees, bad code, angry gamers and, uh, "grotesque meeting blobs", because this game is inspired by JRPGs and what's a JRPG without an enemy blob? Looks extremely fun, even to me, who is a bit tired of cards.
Lunark
Steam‌ ‌page‌ ‌
Release:‌ ‌March 31
Developer:‌ Canari Games
Launch price:‌ ‌$18 |‌ ‌£15.07 |‌ ‌AU$26.55
Lunark is a sidescrolling "cinematic platformer", which means it plays like Prince of Persia or Another World, rather than say, Hollow Knight or Super Meat Boy. Protagonist Leo is a courier working "on a distant planet ruled by a totalitarian regime", but he's a remarkably agile courier, and quite handy with firearms, too. All the better to explore the beautifully varied pixelated environments, where you'll solve puzzles, sniff out traps before they can kill you, and of course, shoot at baddies —aliens among them.
Saga of Sins
Steam‌ ‌page‌ ‌
Release:‌ March 31
Developer:‌ Bonus Level Entertainment
Launch price:‌ $12.74 |‌ ‌£11.89 |‌ ‌AU$22.05
Saga of Sins is a Metroidvania with a distinctive stained glass art style. Inspired by the byzantine, disturbing paintings of Hieronymus Bosch, you play as a cleric tasked with saving the subtly-named village of Sinwell, where a plague is wreaking havoc. To save the village you'll need to fell the seven deadly sins, a tall order for a lone cleric, but thankfully you have the ability to transform into demonic creatures yourself. It's the careful switching between these creatures that gives Saga of Sins its Metroidvania flavor, and each have their own skill trees to deliberate over, too.