Best of the best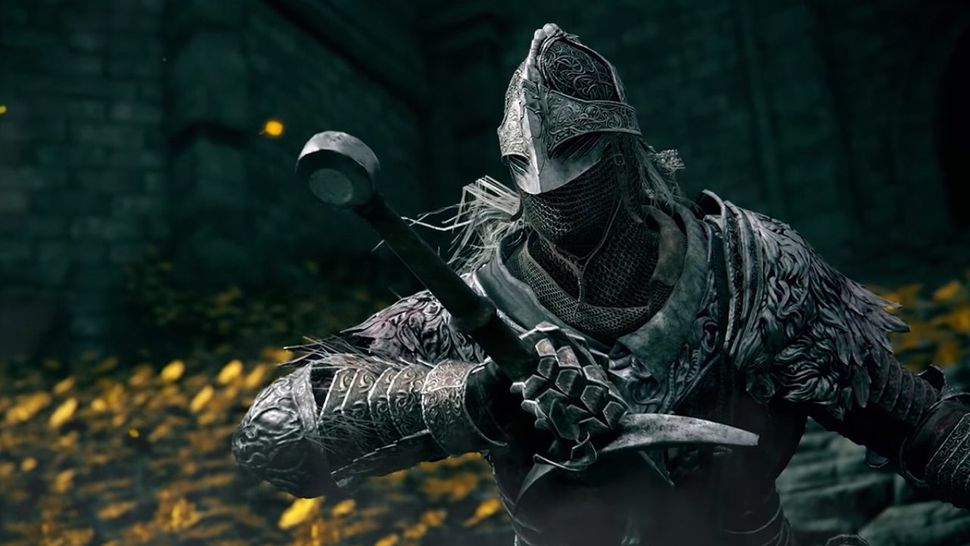 2023 games: Upcoming releases
Best PC games: All-time favorites
Free PC games: Freebie fest
Best FPSes: Finest gunplay
On an average day about a dozen new games are released on Steam. And while we think that's a good thing, it can be understandably hard to keep up with. Potentially exciting gems are sure to be lost in the deluge of new things to play unless you sort through every single game that is released on Steam. So that's exactly what we've done. If nothing catches your fancy this week, we've gathered the best PC games you can play right now and a running list of the 2023 games that are launching this year.
Havendock
Steam‌ ‌page‌ ‌
Release:‌ April 20
Developer:‌ YYZ
Launch price:‌ ‌$15.29 |‌ ‌£12.59 |‌ ‌AU$22.45
Havendock is a "cozy" colony simulator with survival elements just launched into Early Access. As Chris noted earlier this year, its development style is interesting: it's a one-person show, and throughout its beta phase creator Yeo Ying Zhi has conducted one-on-one interviews with players to gain a better sense of its direction. It appears to be going in the right direction: Chris liked what he played, and reviews on Steam are so far "very positive". The gist of it is this: you're in charge of founding, growing and managing a settlement in the middle of the sea. There's plentiful farming, lots of population micro-management, and you'll often set sail to explore far off lands, all the better to acquire much needed resources. It has the mood of Stardew Valley or Animal Crossing, and there's even "experimental" multiplayer support.
OTXO
Steam‌ ‌page‌ ‌
Release:‌ April 21
Developer:‌ Lateralis Heavy Industries
Launch price:‌ ‌$13.49 |‌ ‌£10.25 |‌ ‌AU$19.35
OTXO is a Hotline Miami style shooter in a roguelite format. It's set in an "inexplicable, abstract mansion" which not only explains its roguelite randomization, but also its creepy surrealistic atmosphere, which is supplemented by a grainy black and white art style (the blood is red, don't worry). While the Hotline Miami influence is apparent, the combat also has a bullet time system which will presumably eliminate some of the tension, though make no mistake: this looks like a tough ride. There are "over 100 abilities", plentiful door kicking, and lots of on-the-fly customization.
Neon Echo
Steam‌ ‌page‌ ‌
Release:‌ April 21
Developer:‌ Xinyuan Studio
Launch price:‌ ‌$15 |‌ ‌£12.79 |‌ ‌AU$21.95
Neon Echo is a side-scrolling roguelite, so straight away it's facing some pretty stiff competition. Its chief selling point is how it looks: while a platformer at heart, the graphics are fully 3D and extremely anime. The story follows a gaggle of teenagers who've set out to conquer a force responsible for the "noise", which has blanketed the world in a horrible scree. Three characters (or classes) are available in the current Early Access build, and it's with one of these that you'll engage in reflex-oriented combat and platforming with a great surplus of flashy neon effects. Interestingly, the combat has an optional rhythmic element: if your attacks hit the beats, "unexpected changes" will occur to your abilities. This Early Access period is expected to last "at least six months".
Labyrinth of Zangetsu
Steam‌ ‌page‌ ‌
Release:‌ ‌April 20
Developer:‌ Acquire Corp, KaeruPanda Inc.
Launch price:‌ ‌$27 |‌ ‌£22.49 |‌ ‌AU$39.55
This is an old school, grid-based, first-person dungeon crawler with a striking ink brush art style. Heavily inspired by Japanese mythology, and set during the Ido period, expect to encounter plenty of familiar yokai while edging through the labyrinthine dungeons. You've got a full team of conscripts at your disposal, all of which will require fastidious customization, all the better to conquer mythological monsters in turn-based battle. If enjoyed the old Wizardry games or, more recently, Legend of Grimrock, this outing looks like those, but with a distinctly Japanese flavour.
Your Average Bear
Steam‌ ‌page‌ ‌
Release:‌ April 19
Developer:‌ Your Average Studio
Launch price:‌ Free
Here's a free game that seems to take inspiration from Untitled Goose Game, except you're not a goose: you're a bear. And frankly, the amount of mischief a bear can cause seems equal to, if not greater than, the amount a goose can cause. Described as a "stealth comedy", it's your job to infiltrate camps and steal food for your new national park companions, to who you have to prove your thievery prowess. Using a special bear food-delivery app (yes: the bear has a phone) the black bear protagonist must fulfil requests using a range of tools. Importantly, you need to avoid being spotted by humans. This is a student project, and it's in Early Access, but it looks like a whole lot of frivolous fun.