Chris Szewczyk, globetrotter
This week I have been mostly playing Grand Theft Auto IV: It's been a long time since I visited this classic. Even though it's 15 years old, it feels as fresh as anything I've played in much more recent times. There's no substitute for a good story.

This month I have been mostly testing graphics cards: I reviewed AMD's RX 7600 and that meant re-testing a lot of competing cards from Nvidia, AMD and yes, Intel! That Arc A750 surprised me after a few months of driver maturation.
Computex is one of the largest trade shows in the world. After the cancellation of CeBIT in 2018, Computex became the most important computing and information technology event of its type. But is it still relevant in a post Covid world, where so many presentations, product reveals or showcases can be done virtually?
In the case of Computex the answer is yes, and I'll explain why. But it's interesting to contrast Computex with another major global trade show, the much loved but probably now permanently defunct E3.
Trade shows were pretty much all called off in 2020 and 2021. For those of us in the industry, it really sucked, though it was totally understandable, too. There were more pressing global matters during those times. In 2022, Computex made a return, but strict entry requirements into Taiwan meant it was a hybrid show, with a mix of in person and virtual events.
Sadly, E3 didn't recover from the Covid years with the major exhibitors preferring to host their own events, whether online or in person. In March we got word of the cancellation of the E3 2023 edition, perhaps forever.
Computex remains highly relevant though, and it's a very different kind of show to E3. I'm quite certain that Computex will be with us for many years to come.
Computex isn't like E3
The PC Gamer hardware team is proud to showcase the big brands' booths and all the key tech and cool stuff relevant to PCs and gaming. We might show you products from, let's say 30 or 40 vendors covering lots of different bits of tech, varying from things like components to laptops, peripherals and so on. But TAITRA (the organizers of Computex) put out a press release in March saying it expected there to be 1,100 exhibitors and over 3,000 booths.
That's a lot of vendors. Many of these lesser known, if not unknown exhibitors show off all kinds of interesting wares, and plenty of mundane ones too. They're not there to impress media or get the attention of passers-by. They're businesses there to sell stuff to other businesses. People go there to network and form partnerships. And that's why Computex will always have a future in one form or another.
E3 is/was mostly a gaming showcase. It's a way for publishers and vendors to hype up their games and wares to the public, either in person or via the media. I'm simplifying things, but its just as easy to release a YouTube video as it is to hold a glitzy keynote that will be viewed by people on YouTube anyway. E3, while beloved, isn't really necessary from an information dissemination perspective.
Gaming is a multi-billion-dollar industry driven by multi-billion-dollar companies. These companies have so much money, they can easily host their own global events, and get 100% of the attention and media focus without having to share any of the news cycle.
In short, E3 needs the big publishers more than the big publishers need E3.
Booth babes. It's time to move on.
Moving back to Computex, there's something that's worth discussing. The 'booth babes'. They are ever present across the entire show. While the world at large increasingly sees the practice as the product of a bygone era, it seems as though Taiwanese culture hasn't yet reached that point.
I'm a heterosexual male, with my own aesthetic preferences. But I also grew up with three sisters, that's given me complete respect for women and an appreciation of feminism. I just don't see how a beautiful woman holding something as mundane as an M.2 SSD is in any way more likely to make me buy said SSD. Women are not decorations or objects for male titillation. Its not like Computex doesn't have female or LGBT visitors too!
I recall seeing one particularly lovely young lady in the middle of a major thoroughfare surrounded by perhaps a dozen photographers. She was smiling for the cameras, showing off a placard directing visitors inside a booth. As the crowd moved away, I saw her sigh deeply and rub her cheeks, but then just a few seconds later someone else wanted to take a picture with her, and suddenly she was smiling again. It's nothing less than utterly exploitative.
It will be interesting to see if they are as prevalent as they were at the last Computex I attended in 2019, I've got to hope not.
What to expect from Computex 2023
In years past, Computex has seen a fair share of major launches, or previews of a new piece of tech or upcoming product. Things like CPUs and new motherboards to go with them as well as graphics cards have all been presented at one time or another. This year appears a bit quiet on that front, though that's likely because of where we are on the major company's release cycles.
It feels like just yesterday Nvidia launched the RTX 4090, Intel it's 13th Gen range, and AMD its Ryzen 7000-series CPUs and RX 7000 GPUs. We're a long way off a new CPU or GPU launch though we might yet see something from Intel, regarding its next gen Meteor Lake CPUs.
There are always new laptops on display. Expect to see lots of 13th Gen models with Nvidia RTX 40-series mobile GPUs. AMD too will have systems on display including those with its latest APUs, and maybe, just maybe some mobile GPUs. One can hope.
And it'd be remiss of me not to mention the stunning range of case mods and droolworthy systems. Below is a small selection of some of my personal favorites from times gone by. There will be many more on display at the 2023 show.
Your next upgrade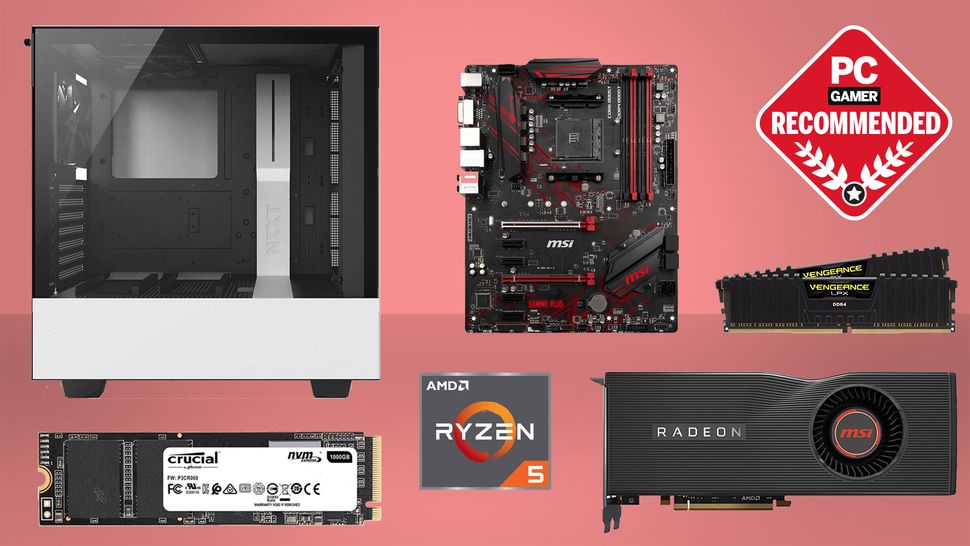 Best CPU for gaming: The top chips from Intel and AMD
Best gaming motherboard: The right boards
Best graphics card: Your perfect pixel-pusher awaits
Best SSD for gaming: Get into the game ahead of the rest
Storage is one area we should see a lot of action. All the big manufacturers are gearing up to launch their latest PCIe 5.0 SSDs and you can be sure there will be a lot of demo systems showing off big sequential (if mostly irrelevant) transfer speeds.
There will be truckloads of new peripherals. New keyboards, mice, and headsets will be in abundance as they always are.
Nvidia's CEO Jensen Huang is going to be there to deliver a keynote, too, though the indicators are that he'll spend time talking about things like AI, enterprise solutions, automation and robotics etc. GeForce might not even get a mention.
Stay tuned for PC Gamer's coverage of all the awesome tech from across the show over the next week. I'm sure there will be some rubbish too, but it's always interesting rubbish! In fact, one of the most rewarding Computex experiences is finding a weird or whacky product on a lesser trafficked aisle, or for that matter finding a hidden gem.
Jacob, Katie, and myself are packing our bags right now and getting ready to head to Taiwan en masse to bring you all the most interesting PC gaming goodness.