The Apple leaking industry's leading light, Mark Gurman, has released his latest brain dump and the big news is that Apple's upcoming AR glasses are toast, at least for now.
Apple has reportedly been working on a pair of lightweight all-day-wearable AR glasses for some time. The product was slated to follow soon after Apple's mixed-reality headset, which Gurman says is still set for release later this year.
Gurman says the AR glasses have suffered unspecified technical challenges and are now "years away" from release, if they happen at all.
According to Gurman, Apple thinks AR glasses could eventually replace its great cash cow, the iPhone. Functionality that is currently displayed on a 2D screen would move into the wearer's field of view opening up dramatic new possibilities for user interfaces.
If the AR glasses are no longer an imminent prospect, Gurman claims that Apple's premium mixed reality headset with both VR and AR features remains on track for a 2023 launch.
The first variant of the headset will reportedly be a typically premium bit of of Apple kit, selling for around $3,000. Gurman says the device will feature a separate cable-connected battery that is designed to sit in the users pocket, thereby significantly reducing the weight of the headset itself.
Peak Storage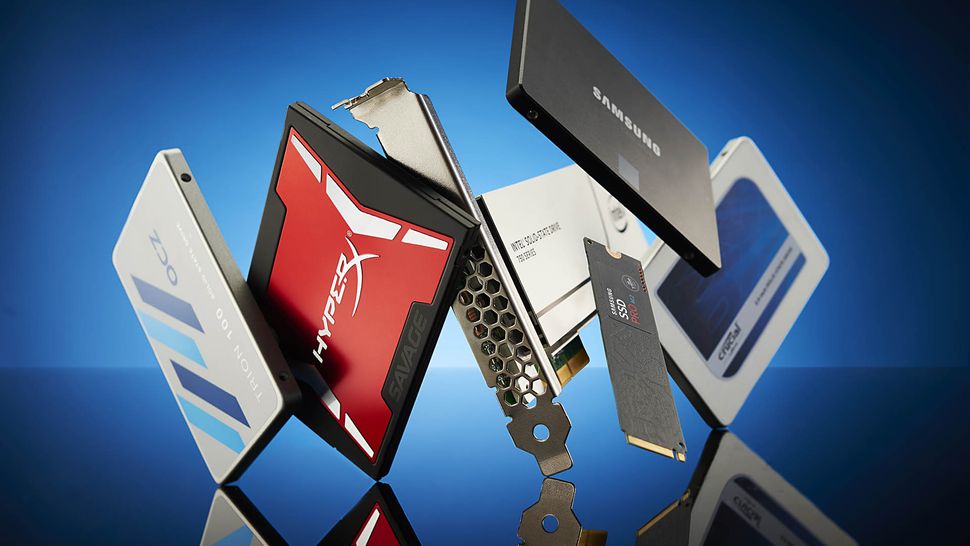 Best SSD for gaming: the best solid state drives around
Best PCIe 4.0 SSD for gaming: the next gen has landed
The best NVMe SSD: this slivers of SSD goodness
Best external hard drives: expand your horizons
Best external SSDs: plug in upgrades for gaming laptops and consoles
Apple is said to also be working on a cheaper version of the headset, with ttrademark filings implying that the initial premium device could be known as the "Reality Pro" and the lower cost follow up branded "Reality One".
Beyond that and the fact that Apple has roughly 1,000 employees working on AR and VR tech, vanishingly few details are known about the new headsets.
But there is little doubting the company is engaged in some kind of race with both Meta and Google to define exactly how AR and VR will redefine computing.
Almost certainly, that new paradigm will include gaming. It certainly seems like a given that conventional 2D panel-based displays will eventually look like utterly ancient technologies in world of ubiquitous VR and AR. It's just far from clear how and when that transition will take place.